Alexander Adaro: From Borrowed Wifi to Financial Freedom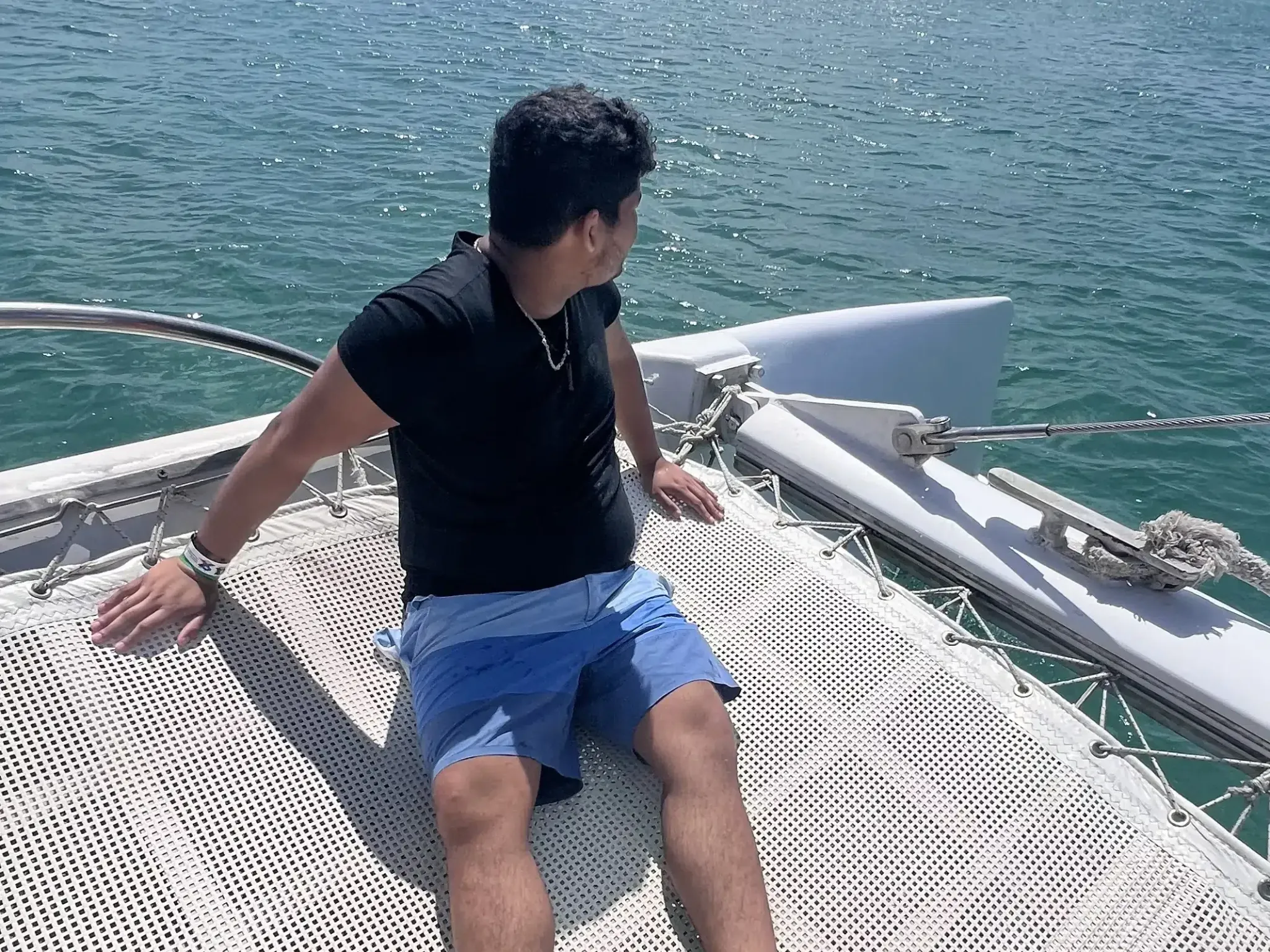 For decades, financial markets have been deemed an exclusive space for those with hefty fortunes. However, Alexander Adaro's story challenges this perception. As a trader with over 4 years of experience, this young man from Berabevu, Santa Fé, has found in the financial world a path to accomplish his dreams and ambitions.
Adaro grew up in a small town, connecting to the internet via the wifi of a nearby building as he didn't have his own connection. But instead of limiting him, this experience sowed in him a profound determination to better himself.
«My goal has always been to achieve financial freedom, to have time for myself and my family, not to be dependent on a fixed schedule but to organize myself and work in my own way,» Adaro tells us. Although he was educated in a technical school, he always showed a particular interest in finance.
Adaro discovered the world of investment and trading thanks to YouTube and an online academy in Mexico. But despite his valuable knowledge, he had to overcome many obstacles on his path to financial independence. «It was a difficult path, but nothing is impossible when you set your mind to it and put your heart into it,» he affirms.
His philosophy about investment and wealth creation is clear: «Money doesn't bring happiness, but it is a tool that allows you to live experiences that make you happy.» Adaro firmly believes that it's not necessary to have a lot of money to start investing, and that it's more important to know how to manage it properly than the initial amount.
Adaro started his investment career with his own capital. After a few years, he founded his own investment fund, the IDB (International Digital Business), to capitalize with third-party capital, offering long-term returns.
For Adaro, being a good trader requires patience, perseverance, and an open mind to constantly learn and adapt to market changes. He also warns about the risks associated with trading stocks and cryptocurrencies, but states that «proper risk management is what will lead you to success in this business.»
Alexander Adaro's goal is to use his experience and knowledge to help others start their journey towards investment and financial independence. Through his company, IDB, he aims to help people generate income and grow in the financial world. His vision is to provide new opportunities and demystify the idea that a lot of money is needed to start investing.
Adaro is also leveraging his experience in the field of cryptocurrencies to educate others through information and videos. Aware of the risks associated with this sector, he promotes proper risk management as a measure to minimize them.
The Argentine trader also recognizes the importance of understanding the market and constantly updating with trends. For him, trading cryptocurrencies or stocks is not a quick path to getting rich, but a route to achieve financial freedom.
To Adaro, what determines the next step and outcome in a trader's career is patience, discipline, and a desire to succeed. He uses his success to assist others in their journey towards investment and financial independence, helping as much as he can with videos and even PDFs where he explains the basics of the stock market to practice on a real graph.