Over 5,000 tons of dangerous fumes escaped from consumer products, study finds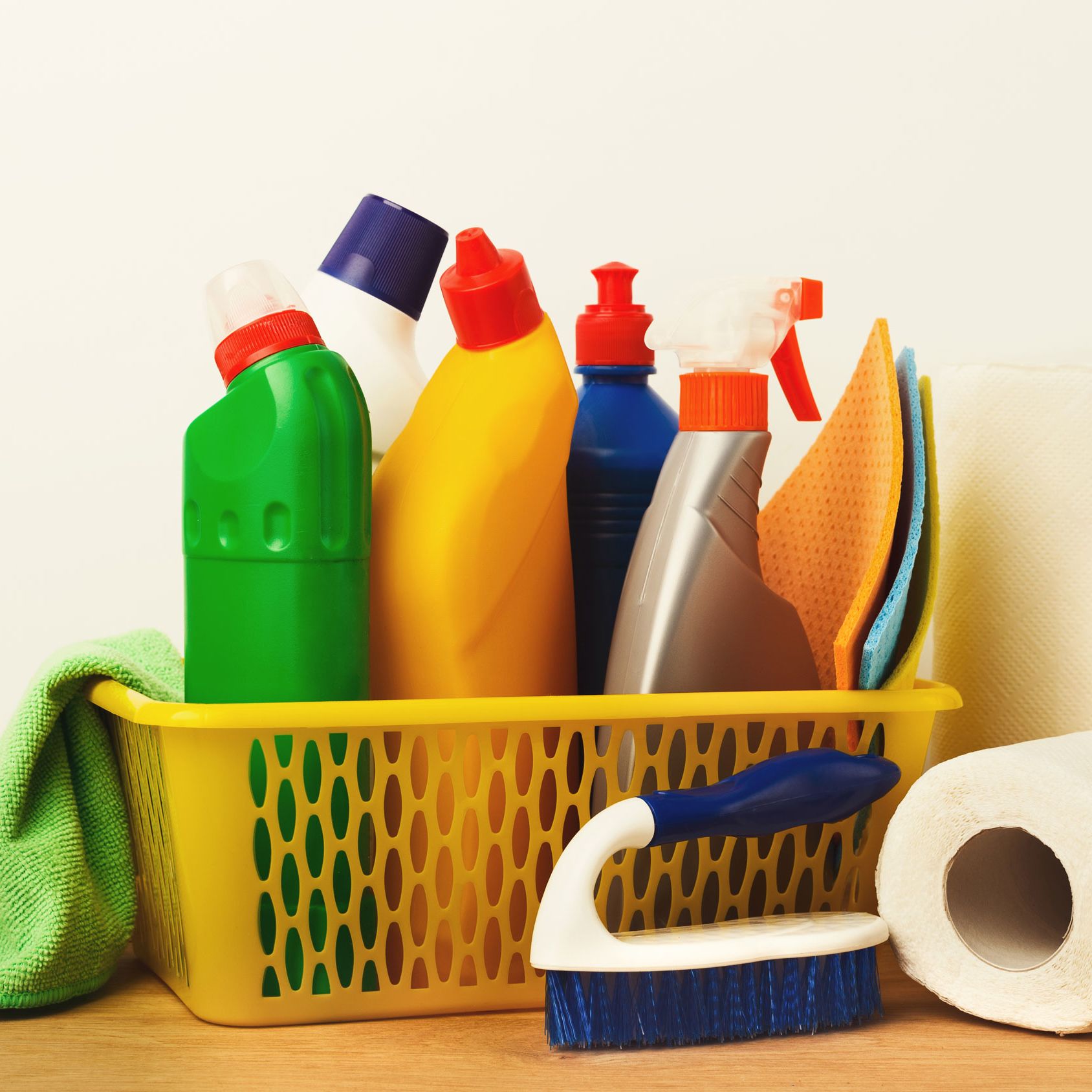 Volatile organic compounds, or VOCs, are liquids or solids used in consumer products that turn into gas when exposed to air and sunlight. Some VOCs have been linked to asthma, cancer and reproductive and developmental harm as well as damage to the liver, kidneys or central nervous system.
Shampoo, body lotion, dishwashing soap, caulking compounds, room deodorizers, household cleaners, paint removers, flooring, carpet and pressed-wood products are just a few of the thousands of consumer items that may contain these chemicals.
Exposure is often higher in the home, according to the US Environmental Protection Agency. In fact, "concentrations of many VOCs are consistently higher indoors (up to ten times higher) than outdoors," the EPA notes.
A study released Tuesday found that over 5,000 tons of 33 potentially harmful VOCs were emitted in 2020 in the state of California, which measures exposures to potential carcinogens and tracks volatile organic compounds in consumer products.
"Picture an ounce of water that evaporates. Even though it is now a gas, the weight doesn't go away," said lead study author Dr. Meg Schwarzman, associate director of the Berkeley Center for Green Chemistry at the UC Berkeley School of Public Health.
"We added up the liquid or solid weight of 33 volatile organic compounds in consumer products and found a total of 5,000 tons of volatile gases were released in 2020 alone," she said. "That's tons, not pounds – tons."
Although the analysis was done on products sold in California, the same products are sold across the United States and possibly internationally, Schwarzman noted.
"It's a wakeup call. So much of the regulatory focus has only been on occupational exposures without thinking about what happens in the home. People don't understand how much they're exposed to toxic chemicals in their living environment," said toxicologist Linda Birnbaum, former director of the National Toxicology Program and National Institute for Environmental Health Sciences, who was not involved in the new paper.
Exposure could raise the risk of a number of health problems, depending on the chemicals, said Jane Houlihan, national director of science and health for Healthy Babies Bright Futures, a coalition of advocates working to reduce babies' exposures to neurotoxic chemicals, "including low birth weight, birth defects of the male reproductive system and cancer."
"The breach in our public health regulations that allows toxic VOC chemicals to be used in everyday consumer products is especially dangerous for pregnant women, infants and young children, who are uniquely vulnerable," said Houlihan, who was not involved in the study.
The Consumer Brands Association, which represents makers of many personal care, household and pet products, among others, did not have a comment on the study.
Telly Lovelace, director of issue communications for the American Chemistry Council, which represents the US chemical, plastics and chlorine industries, told CNN via email that its members are "serious" about their responsibility to produce chemicals that can be used safely.
"Our members undertake extensive scientific analyses to evaluate potential risk of their chemicals, from development through use and safe disposal," Lovelace added.
The analysis, published in the journal Environmental Science & Technology, used data from the California Air Resources Board, or CARB, which tracks the type and amount of volatile organic compounds used by manufacturers in products sold in California.
"The reporting by manufacturers is mandatory, and it's a source of data that doesn't exist anywhere else," Swei said. "That database hasn't been plumbed for this kind of information before, which is quite clever."
The research team then turned to California's right-to-know law – the Safe Drinking Water and Toxic Enforcement Act, commonly known as Prop 65 – which maintains a list of chemicals believed to cause cancer or reproductive and developmental harms. Of those, 33 were listed as volatile organic compounds. (Because Prop 65 does not monitor asthma, the effects of VOCs on that condition could not be examined.)
The analysis found that more than 100 types of products contain VOCs flagged by the Prop 65 database. In addition to personal care products, potentially toxic VOCs are used to make insect repellents, disinfectants, laundry detergents, auto and boat care items, carpet and upholstery cleaners, shoe and leather cleaners, and office and art supplies, to name a few.
Consumers can't easily find that information on a label, unless it involves one of the 33 chemicals of concern under Prop 65, Schwarzman said.
"You've seen label warnings that say, 'This product contains a chemical known to the state of California to cause cancer or reproductive harm,' or whatever the concern," she said. "That benefits the rest of the country, because manufacturers don't create a special label for products sold in California."