The Caballero Twins' Journey to Stardom in the Golden State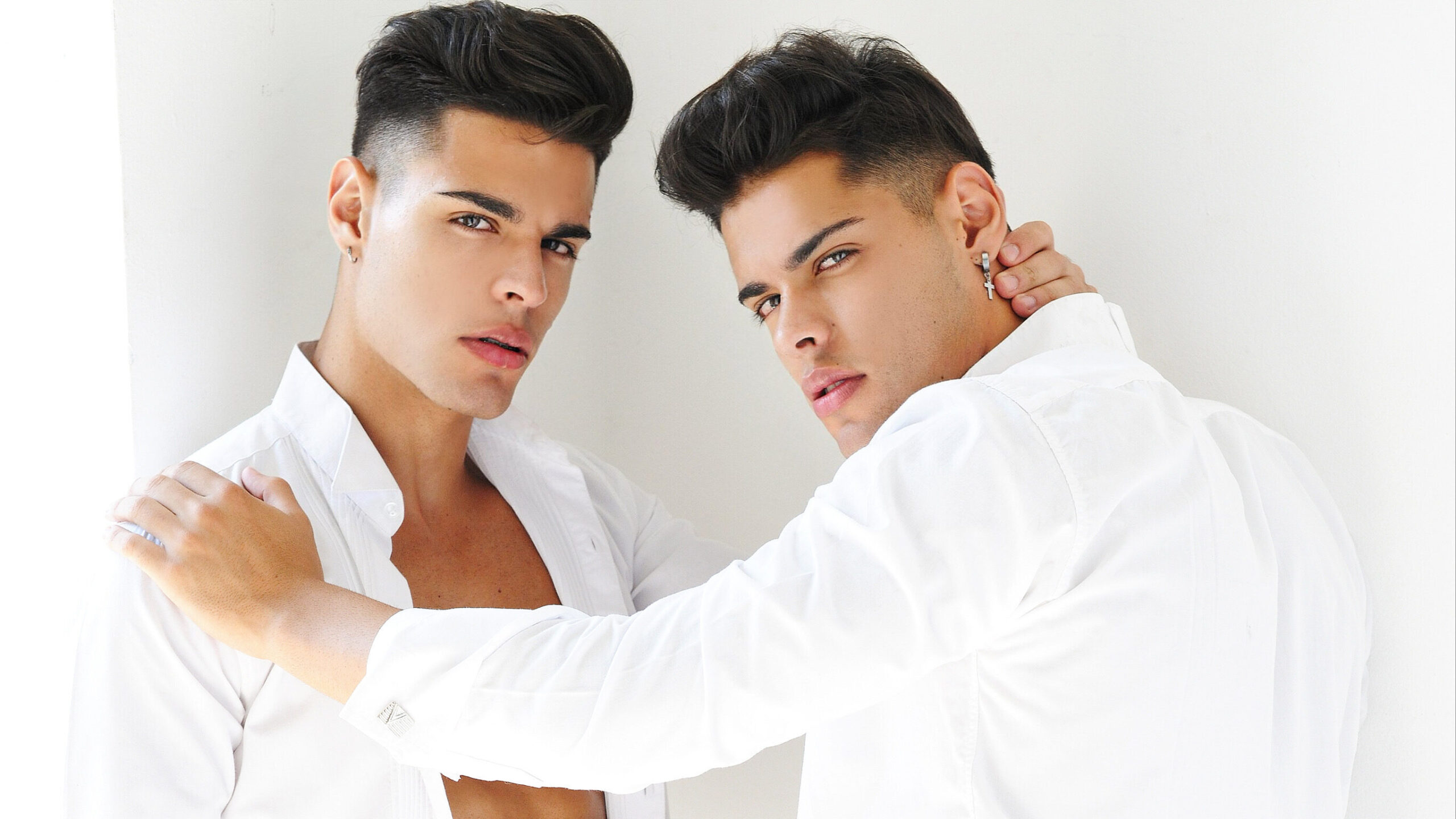 «Darío and Denis Caballero,» popularly known as the Caballero Twins, have captivated audiences not only with their striking looks but also with their remarkable journey from small-town Argentina to global modeling fame and social media stardom. Born on March 12, 2001, in Río Tercero, Córdoba, Argentina, the twins' fascination with aesthetics and personal grooming ignited a passion that eventually led them to the world of modeling and influencer content creation.
A Transformational Journey Begins
Their journey into the world of modeling commenced when they were just fourteen years old, as they became increasingly intrigued by personal aesthetics and self-care. Between the ages of fourteen and sixteen, they embarked on a journey of self-improvement, focusing on enhancing their physical attributes. It wasn't long before they received feedback from others, affirming their potential to become models. At this point, they had already dabbled in regional advertising activities.
However, the pivotal moment that propelled their careers came when they crossed paths with the renowned talent scout and international manager, Alfredo Blanco (@ab.one). Mr. Blanco became their mentor, guiding them professionally and setting them on a trajectory to success in the modeling and entertainment industry.
A Partnership with PODIUM TALENTS
At the age of seventeen, the Caballero Twins received a surprising invitation from the prestigious international agency, PODIUM TALENTS, for an interview and casting to join their ranks as models and talents. The realization that they were preselected by such a renowned agency was a turning point. They decided to take their careers seriously and embarked on formal training in modeling, both nationally and internationally, through the online academy, transformateya.online.
Their journey was made even more extraordinary by the fact that they hailed from a small town, far from the bustling capital, amidst the challenges posed by the COVID-19 pandemic. However, their determination prevailed, and they embraced the opportunity that would unknowingly change their lives forever. PODIUM TALENTS, with over two decades of experience, was in the midst of transforming from a modeling agency into an innovative talent representation agency, covering models, artists, content creators, and influencers. This evolution was driven by the changing landscape of the digital age, a transition that deeply intrigued the Caballero Twins.
They are now proud members of PODIUM TALENTS, their «mother agency,» and they wholeheartedly invite aspiring talents to reach out and connect with the agency, emphasizing the excellent guidance they have received.
Social Media Stardom: Comedy, Synchronized Dances, and Viral Moments
While the Caballero Twins have made their mark in the world of modeling, their journey also led them to become influential figures on various social media platforms. Always interested in social media, they initially found it challenging to figure out where to start. However, guided by their agency, Podium Talents, they recognized their potential as influencers. After honing their modeling skills, they embarked on online training in influencer marketing, guided by their agency.
What sets them apart is their unique identity as twins, combined with their penchant for humorous anecdotes and synchronized dance routines. These elements became the cornerstone of their content. Despite limited resources—a simple cell phone, natural or household lighting—they began creating content, infused with their learned modeling expertise, personal creativity, and genuine interactions with their growing follower base.
Their comedic genius shone through in a video where they performed coordinated movements as if they were mirror reflections of each other. When they broke the synchronized pattern, viewers were astonished to realize they were watching two twin brothers. Another early viral hit featured them dancing at the iconic Buenos Aires Obelisco, a renowned landmark in their home country.
Their journey from humble beginnings to modeling success and viral stardom is a testament to their unwavering passion, talent, and the power of social media.
For those interested in following their journey, the Caballero Twins can be found on various social media platforms:
Their captivating journey continues to inspire, entertain, and engage audiences worldwide, proving that dreams are within reach when pursued with dedication and authenticity.