Delray Beach man accused of defrauding Navy Federal Credit Union in Florida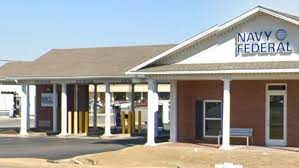 A special agent with the Florida Department of Law Enforcement was questioning a suspect earlier this year when a 2021 scam that hurt military veterans and their families surfaced, records show.
During the interview on Feb. 28, the suspect identified Johnathan Toriana Coleman, Jr., as a man who used a job at a Navy Federal Credit Union branch in the Pensacola-area, for fraud, according to an arrest warrant.
The suspect "stated that Coleman would take money from an NFCU member's account and place the money in an NFCU account that [the suspect] had provided to Coleman," Special Agent Matt Infinger wrote adding that Coleman charged the suspect a $500 fee for each transaction.
Investigators later determined Coleman, 28, of Delray Beach, had earned about $30,000 in illegal fees, compromised 38 accounts, and had caused nearly $347,500 in fraud and about $206,450 in losses, according to an arrest warrant that an Escambia County judge issued on March 29.
The University of West Florida in Pensacola has a record of Coleman as having played football as a linebacker during college there and at the Village Academy in Delray Beach where he graduated with a 3.5 GPA. He worked for the credit union after he graduated from college in 2018.
Coleman worked for the Navy Federal Credit Union from July 2, 2021, to Aug. 6, 2021, records show. Chris McBrayer, an NFCU investigator had already confronted Coleman on Aug. 18, 2021, about the fraud which involved transfers from CashApp and AppleCash, according to the arrest warrant.
"Coleman initially said it was from friends to help him with food and miscellaneous things … Coleman then said he would ask people for money to travel and for fun stuff," Infinger wrote about McBrayer's recorded interview.