Interview with Andres Corzo: The Plastic Artist Who Found His True Passion in Tattooing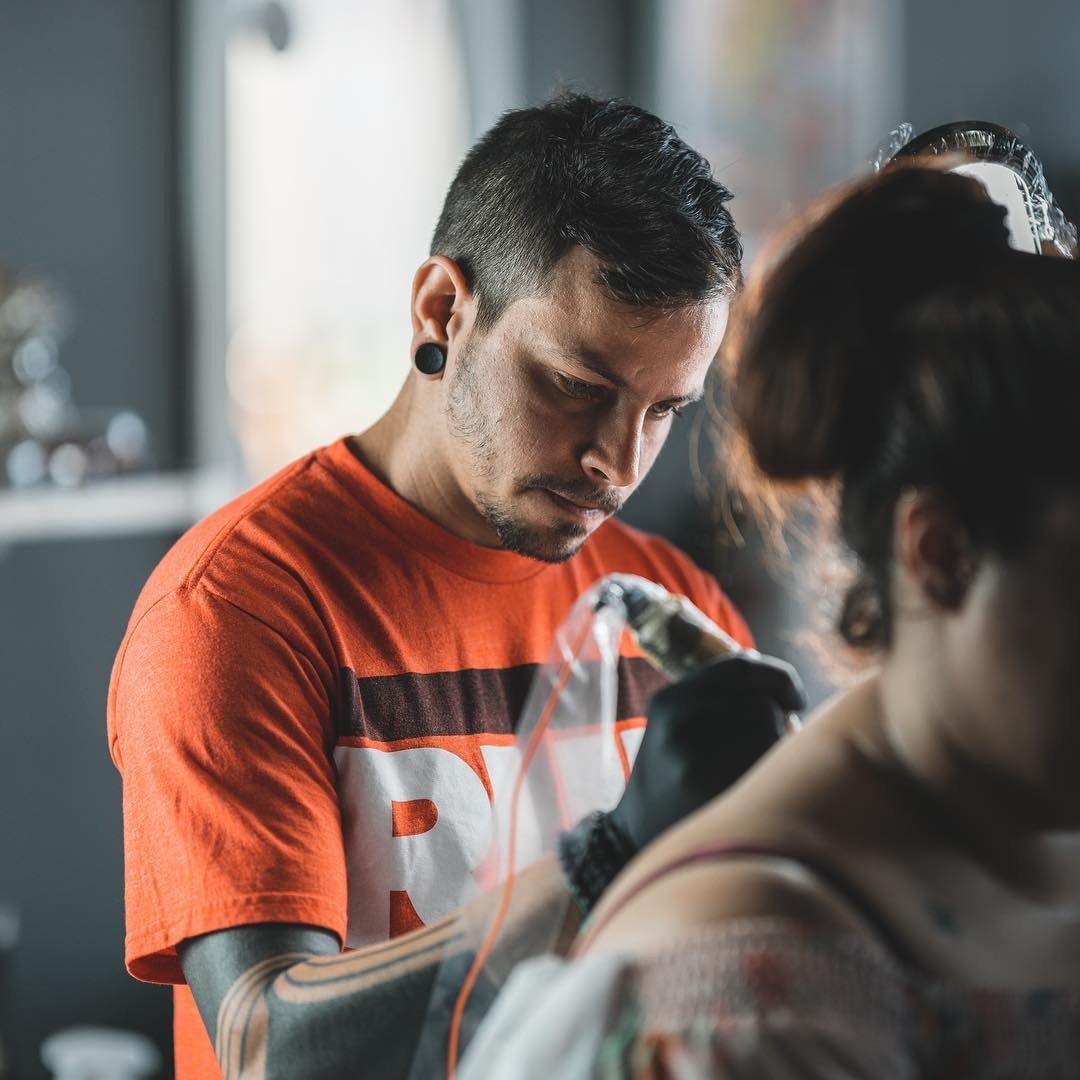 Andres Corzo
is a tattoo artist who was born in Cuba but currently resides in Florida, specifically in Miami and West Palm Beach. These locations provided the necessary comfort for him to live and also gave him the opportunity to pursue his dream, which he had nurtured since his adolescence when he visited tattoo shops with friends in his hometown.
Andres
has always been connected to the world of the plastic arts, as he studied at the art school in Cuba and then, as a professional in the plastic arts, found painting to be a way of life and expression. He also added the foundations of graphic arts and design to his skill set, completing the mix that has earned him several awards at tattoo conventions and co-ownership of three successful studios where he has managed to bring together excellent artists who contribute different visions and styles, ensuring a very appreciated visual diversity for his clients. These three studios, of which he is co-owner, are well known in his city for being a place where great quality work is guaranteed. From the start of his tattoo career, after experimenting with and delving into various styles such as
«Black Work,»
traditional Japanese, and traditional American, among others, he found a personal inclination towards color realism and black and white realism, in which he has perfected his technique, achieving concrete results and awards at conventions. He admits that he considers it very important to find a style within the tattoo world because it is something one can devote more time to learning and developing as a specialist in a particular type of tattoo.
THE EMERGENCE OF STAMP TATTOO COMPANY
After working in the industry for a period of time as an associate at other studios, not only perfecting his technique but also learning the ins and outs of the field,
Andres Corzo
and Roberto Avalos, a friend from his hometown with the same dream, decided to open the first of three studios under the brand Stamp Tattoo Company in West Palm Beach in 2018. After its success, a second studio in Miami followed in 2019, and subsequently a third in the busiest area of downtown West Palm Beach. Today, you can find him at any of these locations, imprinting his art on the skin of a surely satisfied client. Stamp was a dream and a great goal that was more than important to achieve, but it required a lot of work to do so, and it was what made Andres see that the opportunities were much greater when he opened his own tattoo studio, which would take his name to another level and, in addition to the satisfaction of having a place of his own, which is the result of many years of hard work. He also has a digital portfolio in which a large number of tattoos that were done by him can be appreciated, highlighting the realism in black and white and the color, as well as his attention to detail and his ability to capture the essence of what his clients want to transmit through their tattoos.