Officials turning to technology to help reduce stillbirths, infant mortality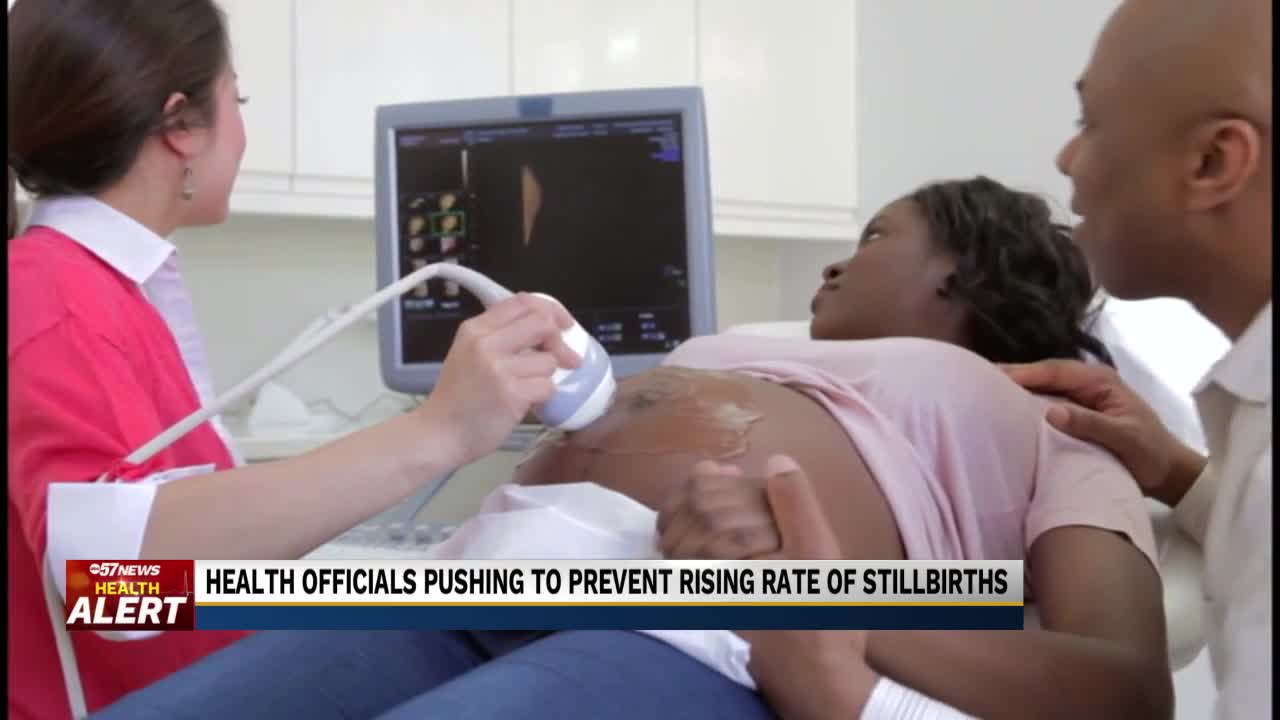 SOUTH BEND, Ind., — As the nation recognizes Black Maternal Health Week, local officials joined a statewide app push by the Indiana Minority Health Coalition to reduce stillbirths, especially in communities of color often hit the hardest.
Stillbirths are defined as the loss of pregnancies in mothers in their 20th week or later.
According to the state health department, more than 500 Hoosier mothers lose stillborn babies every year, with rates nearly twice as high for black and brown women.
"Infant losses and pregnancies losses they're happening to families and so it's unacceptable that it's happening more to certain people," said Sally Dixon, the Maternal Infant Health Initiatives Coordinator for the St. Joseph County Health Department.
"Every year in Indiana 502 babies are lost to stillbirth, so that impacts the health of women and families and communities across the state pretty drastically," added Lori Riester, an OB Practice Consultant for Anthem and Partner with Count the Kicks.
With those numbers also above average in St. Joseph County, the health department joined the statewide effort to spread awareness about tools like an app called "Count the Kicks" that was first launched in Iowa and aimed at reducing stillbirths by educating and empowering expecting mothers.
"It is something that encourages women to monitor babies' fetal movement. So, you will check for 10 movements about the same time every day when baby is most active. It empowers her to take action if she feels like something is not right," added Riester.
St. Joseph County not only teamed up to target stillbirths, but also infant mortality, which is defined as the death of a baby up to their first birthday.
The goal nationwide is to have five deaths per thousand live births, but among black mothers in St. Joseph County that number is currently at 15 babies dying before age one.
Which is why the health department has partnered with a national birth equity foundation to help significantly reduce the tragic statistics.
"The main driver of our high infant mortality rate in St. Joseph County is the disparity between everybody else in particular compared to white infants, it's almost three times the rate, and so our focus is on achieving birth equity," said Dixon. "We want to try and help people if they're having trouble getting connected to insurance or a doctor, or even home visiting that's something we can help you do through the health department."
There is a birth equity conference here Friday morning in South Bend at the Century Center starting at 9 am, that will focus on education as well as awareness for healthcare professionals and more