Southern California winter storms: Stunning snow, rains, air rescues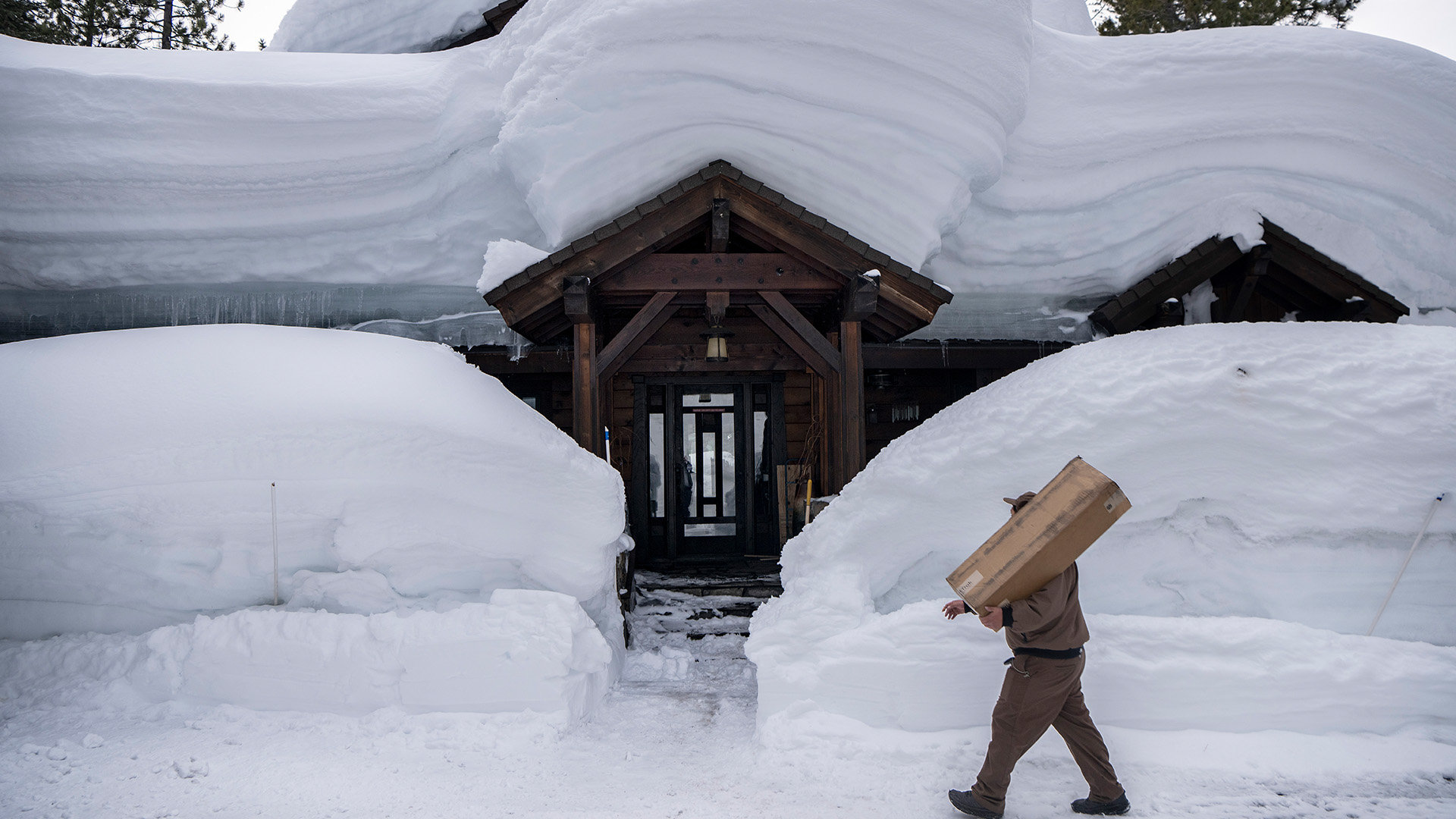 It's still snowing in the Sierra Nevada after a weekend storm dumped several more feet of snow on top of the 12 feet that fell during the two weeks prior.
The onslaught of precipitation is far from over.
Signs point to a continued active weather pattern that could deliver massive additional amounts of precipitation in the next two weeks. With the temperature forecast to slowly rise, the concern is that an increasing portion of this precipitation may fall as rain, melting snowpack and leading to serious flooding risks.
Staggering amounts of snow so far
A staggering 48.33 feet of snow has fallen so far this winter at the Central Sierra Snow Lab near Donner Pass in California. Through the end of February, the recorded snowfall was unprecedented. The Sierra Nevada now has a snowpack that is 186 to 269 percent of normal.
The cold season has featured a parade of atmospheric rivers — jets of deep tropical moisture swirled east by sprawling low-pressure storm systems. Many have brought significant rain and flooding to the lowlands and feet of snow in the higher altitudes.
California was hit with 12 feet of snow. Is it enough to ease the drought?
Nine back-to-back atmospheric rivers from late December through mid-January unloaded 32 trillion gallons of moisture, according to the National Oceanic and Atmospheric Administration. The storms also killed at least 21 people, caused about 700 landslides and required rescues of more than 1,400 people.