The Conference that Transforms Law Firms into Law Businesses Comes to San Diego, California – 8 Figure Firm Consulting Announces Its Upcoming Mastermind Experience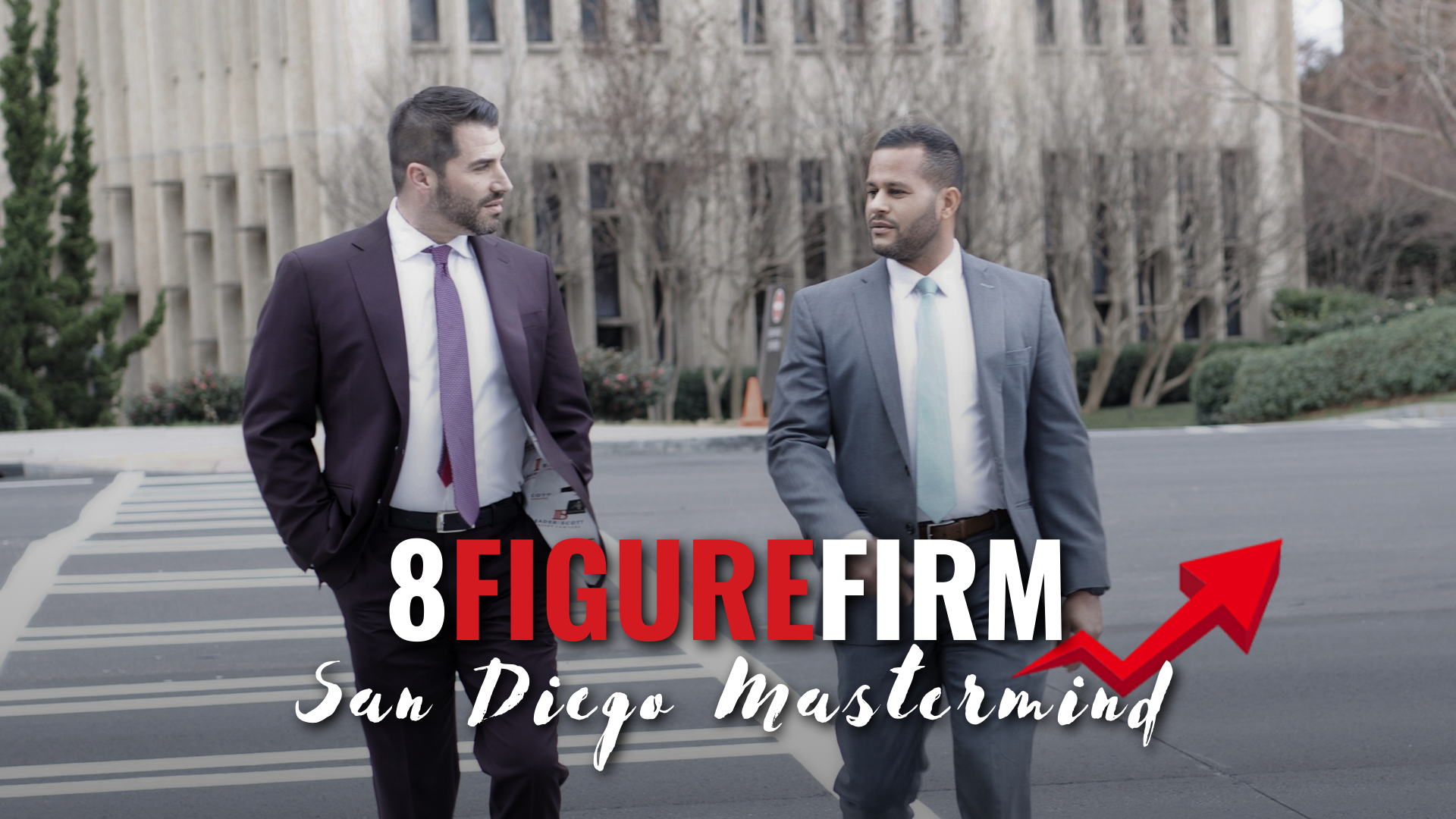 America's law firm owners rising stars will come together in San Diego, California, for the upcoming 8 Figure Firm Consulting Mastermind.
In its third edition, the 8 Figure Firm Consulting Mastermind will take place between Thursday, May 19, and Saturday, May 21. For three days, attendees will learn the operational principles of exponential growth to scale their firms to eight figures and beyond.
"In this upcoming conference, we will talk mainly about how to streamline efficiencies," commented Luis Scott, the co-founder and lead consultant of 8 Figure Firm.
"This mastermind alone," continued Scott, "will help people save at least half a million dollars on efficiencies and revenue creation. We are really excited to be able to share this."
Scott and his business partner at 8 Figure Firm, Seth Bader, have chosen the Pendry San Diego, located in the city's historic Gaslamp District, to host their upcoming mastermind conference.
The astonishing beaches and diverse food of San Diego, which is known as America's finest city, will add to the lure of this once-in-a-lifetime event. Scott and Bader, who are also the partnering owners of Bader Scott Injury Lawyers, exhort attendees to visit Balboa Park and other of the city's iconic landmarks.
Law entrepreneurs from across the United States will take three days out of their hectic schedules to attend this mastermind conference, which promises to be a transformative networking and educational experience.
As in previous editions, the list of speakers for the San Diego Mastermind comprises prominent industry leaders and marketing and law experts, including Scott and Bader. However, attendees can expect new exclusive experiences and special guests in this upcoming edition.
"Attendees will have a premium Friday night experience with a Michelin-Star chef, on top of a tremendous amount of networking opportunities," said Scott. "They can expect to receive a ton of value."
Since its first edition in Atlanta, Georgia, back in September 2021, the 8 Figure Firm Mastermind has doubled in size, attracting the attention of some of the country's leading legal entrepreneurs. For the conference's third quarterly edition, 60 law firm owners from around the nation have already confirmed their attendance.
At the upcoming 8 Figure Firm Mastermind, Scott plans to continue the process started in the previous editions and help first-time attendees achieve predictable explosive growth.
"Within the first two to three months after the first masterminds, many of the lawyers that attended these events had their best quarters ever," said Scott. "The amount of growth that people are experiencing is almost unbelievable."
Seven figures in value await attendees to the upcoming 8 Figure Firm Mastermind. In San Diego, law firm owners from all corners of the country will have a unique opportunity to build valuable relations, learn from top-tier speakers and industry leaders, and take their businesses to the next level.
Registrations remain open, but spots are limited. Secure yours at https://www.8figurefirm.com/mastermind-experience-may-2022/#speakers, and do not miss this opportunity to transform your law firm into a thriving law business.
By Juan Sebastian Restrepo
With Artistic Initiative Agency