The Social Media Revolution Has Come to The Legal Industry – With James Helm, The Founder of TopDog Law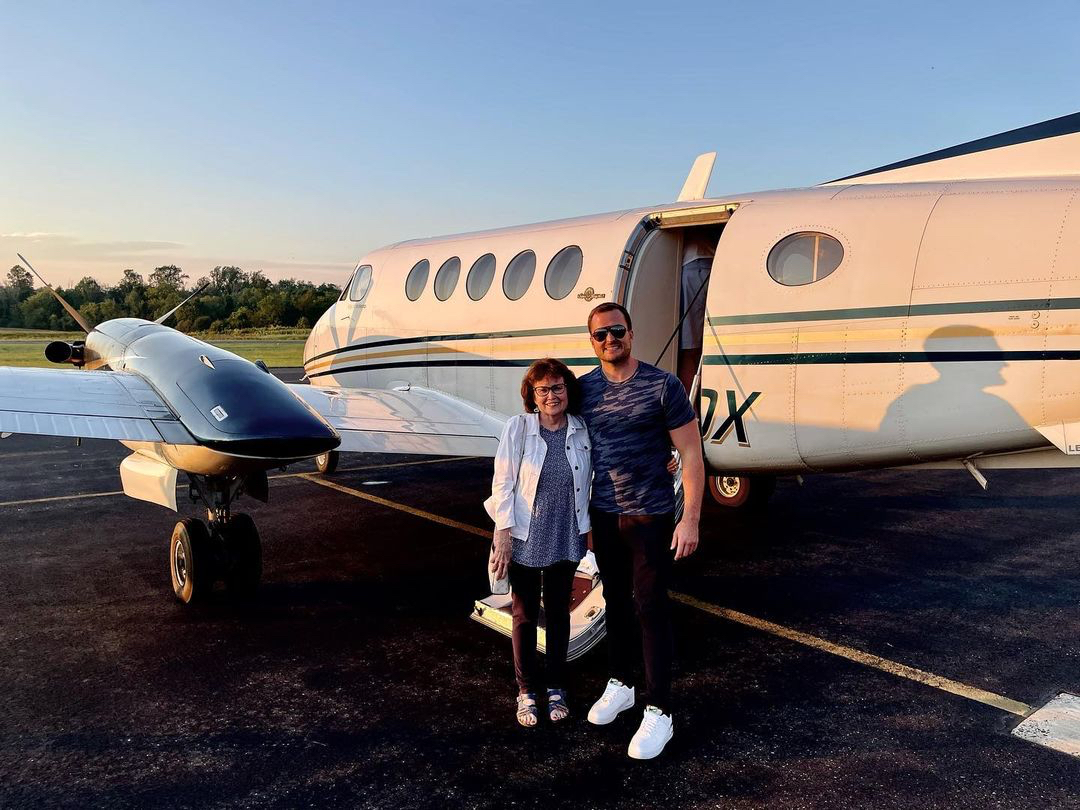 James Helm, the founder of the Philadelphia-based law firm TopDog Law, is living proof that necessity is the mother of invention.
When Helm opened TopDog Law back in 2019, just a year after graduating from Rutgers University Law School, he had to utilize all of his savings and max out his credit line just to get his firm off the ground. With little money left in his budget, he could not afford traditional advertising for his law firm. 
Helm, 28 at the time, resorted to the most pragmatic medium he could think about, social media. Phone in hand, this Philadelphia-native attorney began creating humorous law-related videos for Instagram. Three years later, TopDog Law is one of the most recognizable injury law brands in the Philadelphia metropolitan area.
"Back then, I remember thinking," said Helm in a recent interview, "'ok, if I cannot compete financially with the big players in the game, I have to compete creatively."
Over the past years, TopDog Law has expanded into a multi-seven-figure law firm with two offices in Philadelphia and one in Baltimore. This law firm has recovered millions of dollars on behalf of injured people across Pennsylvania. Helm and his team have built one of Philadelphia's fastest-growing injury law firms by providing top-quality representation to their clients.
A critical factor behind TopDog Law's explosive growth has been its innovative marketing strategy. What started as a pragmatic solution to not having enough money for advertising turned into a huge business success story. Today, when Instagram users in Philadelphia think about injury law, the first name that comes to their minds is TopDog Law.
In an exclusive interview in May, Helm connected via Zoom to discuss what motivated him to use this avant-garde advertising approach and make social media the central pillar of his marketing strategy.
Financial necessity was the primary motivator behind Helm's decision to start producing homemade law-related videos for Instagram. During TopDog Law's first year in business, Helm had difficulty maintaining his firm afloat until his first batch of cases reached a settlement.
"I started putting content on social media really out of necessity," said Helm. "I had $187,000 that went all just on starting my business; I had no money left to spend on marketing."
Social media presented itself as an affordable, viable alternative. Helm began creating informative law-related videos with a touch of humor for Instagram to build brand awareness. 
However, some questioned the effectiveness of Helm's marketing strategy in an industry that has been dominated by traditional forms of advertising for decades.
At the time, "when I talked to others in the industry, they would look at me so skeptical," recalled Helm. "They would say, 'how can you ever pretend to compete to get clients in a market with a dozen other law firms that spend over a million dollars per year in advertising?'"
Despite the skepticism of other law firm owners, Helm remained a believer in the potential of social media. In the last decade, the rise of internet influencers was proof of social media's power to help ordinary people reach large audiences without the massive budgets of traditional mass media. As a millennial himself, Helm was confident that he could leverage the power of social media to make the name TopDog Law known across Philadelphia and the nation.
"I realized that I needed to do stuff that the big firms won't do; I needed to be fun, creative, and different," said Helm. "Back in 2019, this form of social media marketing was not as popular among law firms. There weren't very many lawyers posting entertaining content regularly."
Helm's social media marketing strategy started at the grass-root level. As he explains, this form of social media marketing must begin by targeting friends and family members to build an audience base that will expand over time. 
"The first thing I wanted was to remind my friends and family who already knew me that I was opening up a law firm," explained Helm. "A lot of what comes with creating brand awareness in social media from zero is just reminding the people who already know you that you are available to help if they ever need an attorney."
Since the day Helm started creating content for social media back in 2019, his entertaining law-related videos have caught the attention of dozens of thousands of people. Today, TopDog Law's official Instagram page has more than 135,000 followers from all over the country. 
TopDog Law is now one of Philadelphia's most widely renowned injury law brands. Helm continues to create humorous and informative videos that engage audiences across the city and the rest of the nation. 
Helm feels humbled for being a pioneer of the legal industry in this form of social media marketing. This young attorney expects social media to gain more prominence in the American legal industry and one day dominate the industry of marketing for law firms.
"In 2019, I was one of the handful of attorneys that started posting this content daily," Helm concluded. "Now, in 2022, many more firms are doing it, and I foresee more and more attorneys getting into it."
By Juan Sebastian Restrepo,  With Artistic Initiative Agency