Miami and Broward see more? What the forecast says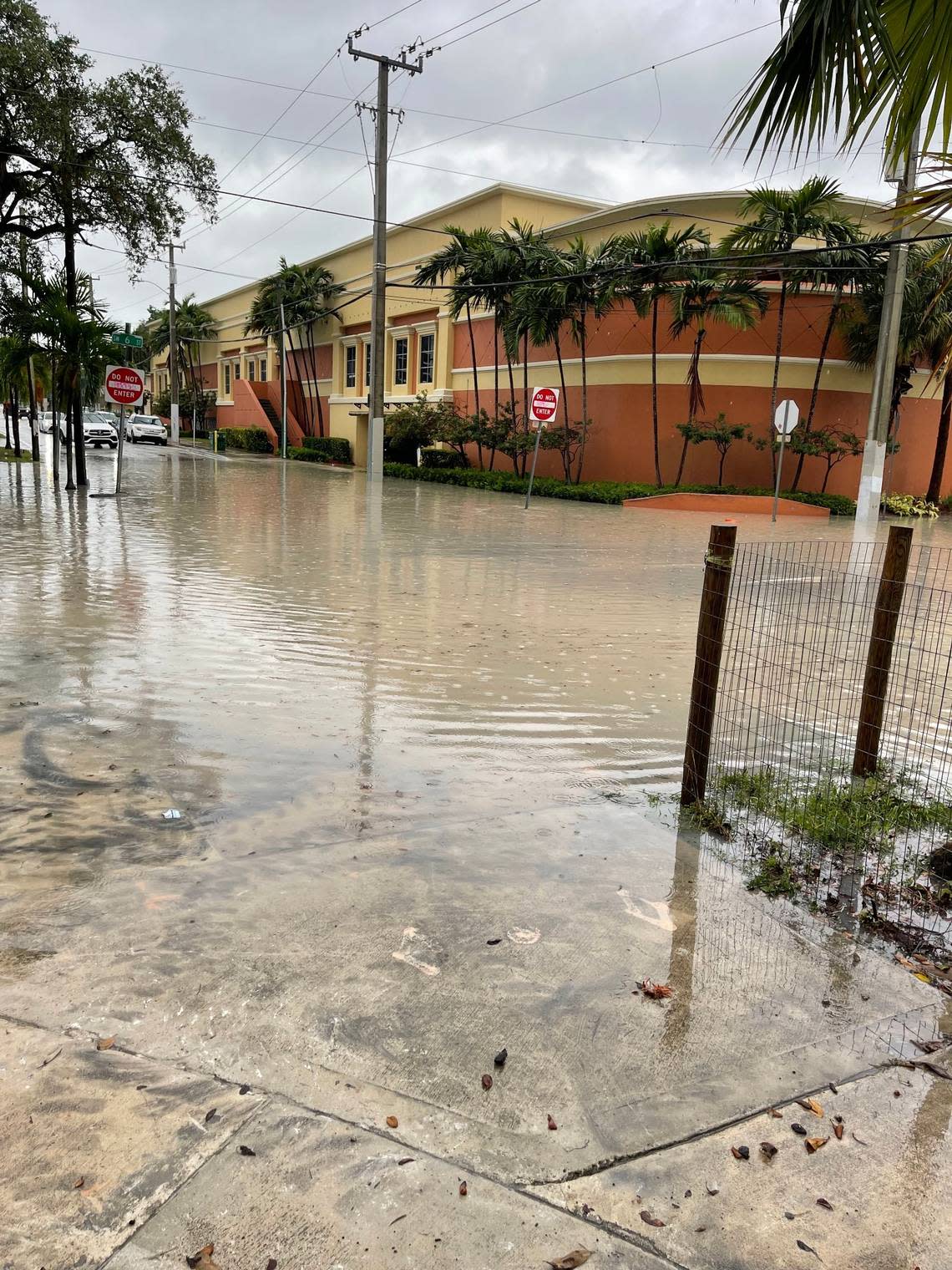 South Florida is forecast to feel more rain in the coming days after the region got drenched from a slow-moving storm that left streets flooded Sunday and Monday, according to the National Weather Service.
A 40% chance of rain is forecast Tuesday for most of Miami-Dade, 50% for Broward, and 60% to 70% in Palm Beach County, senior weather service meteorologist Robert Garcia said Monday night. On Wednesday, much of South Florida will be under a 20% to 30% chance of rain, he said.
And what about Thanksgiving? The forecast is calling for a mostly sunny Turkey day, with a high in the 80s.
Three to six inches of rain are estimated to have fallen across Miami-Dade and Broward in the last two days, Garcia said.
At Miami International Airport, 4.6 inches of rain was recorded Sunday — beating the previous record of 1.29 inches set in 1992, the weather service said. Fort Lauderdale Hollywood-International Airport saw 1.67 inches of rain Sunday. A new November record, of 5.56 inches of rain in 24 hours, was also made at the National Weather Service office located on Florida International University's Modesto Maidique campus in West Miami-Dade.
Sewer Department's Central District Wastewater Treatment Plant, the county said Monday afternoon. County staff was able to recapture most of the 200,000 gallons spill but approximately 10,000 gallons entered Shrimper's Lagoon, which is adjacent to the plant. As a result, a no-swim advisory is being issued for Virginia Key Beach and Outdoor Center, Crandon Beach, Key Biscayne Beach, and Bill Baggs Cape Florida.
The stormy weather turned the Seminole Hard Rock Hotel & Casino's 450-foot-tall guitar body near Hollywood invisible in traffic camera footage posted on Twitter by Total Traffic Miami.