CDC Urges Meningococcal Vaccine for Gay and Bisexual Men After Florida Outbreak – Everyday Health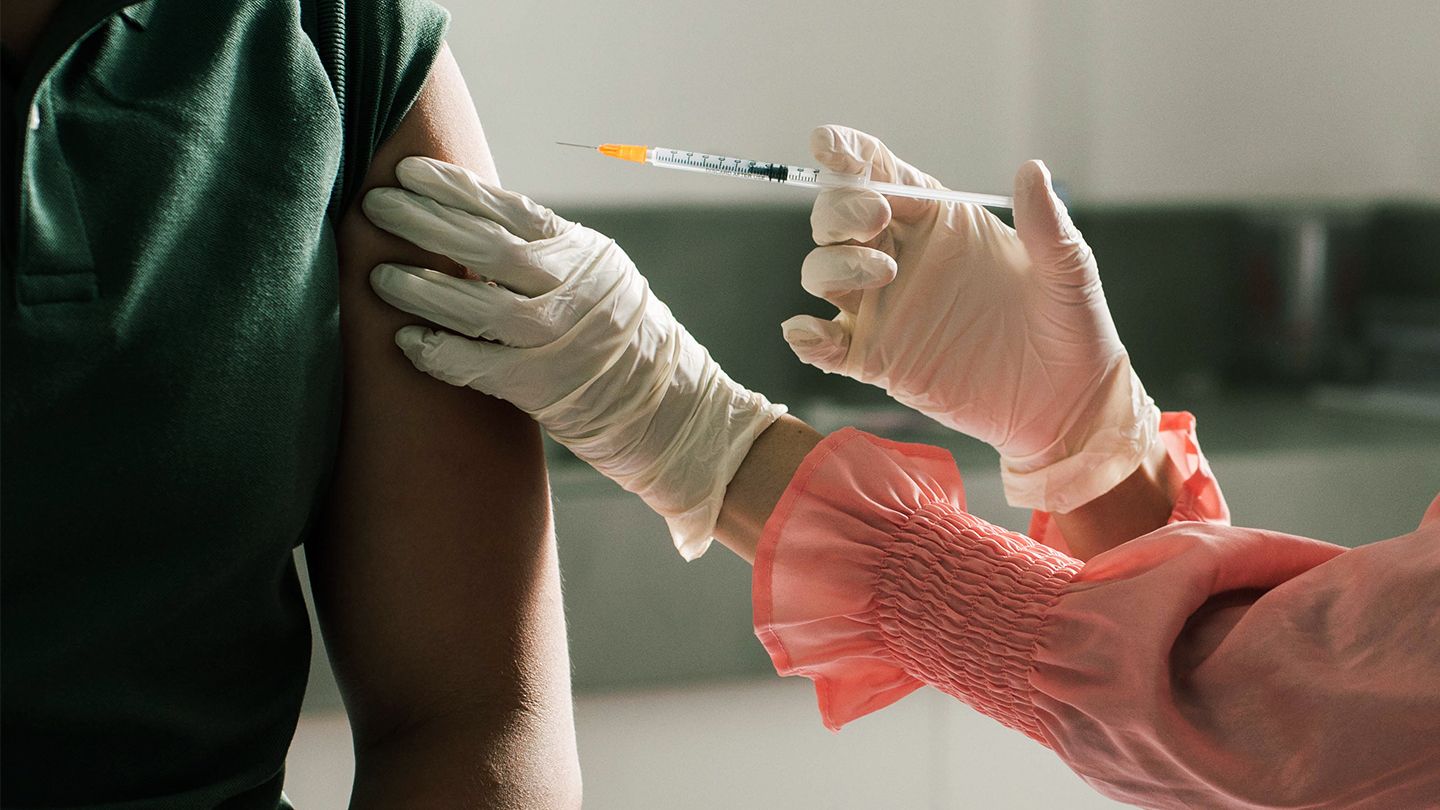 Vaccinations for meningococcal disease — which is spread by kissing and close contact — are recommended for men who live in Florida or plan to travel in the state.
The Centers for Disease Control and Prevention (CDC) is urging gay and bisexual men who live in Florida or plan to travel in the state to get inoculated against meningococcal disease in response to an outbreak.
"There is a large, ongoing outbreak of meningococcal disease in Florida, primarily among gay, bisexual, and men who have sex with men, including those living with HIV," the CDC said in a statement. Additional cases have been reported in the state, including multiple cases in college students, that don't appear related to this ongoing outbreak, the CDC said.
"Florida's increase in meningococcal disease cases is mostly affecting people who live in Florida but has also affected some people who have traveled to Florida," the CDC added.
State public health officials announced an investigation of a cluster of three meningococcal disease cases in adults ages 18 to 22 in Tallahassee on April 1. Within a week, the state declared a meningococcal disease outbreak, noting that the number of cases seen so far in 2022 exceed the average number of cases seen over the past five years.
In response to the Florida outbreak, the CDC recommended that men who have sex with men get the MenACWY vaccine. This vaccine is routinely recommended for all people living with HIV, and the CDC also advises college students and other young adults to consider it. Most people need one dose; two doses are recommended for people living with HIV.
There are two common types of meningococcal infections, both of which can quickly become deadly if untreated, the CDC said. Meningitis is one type, which involves infection in the lining of the brain and spinal cord, and the other type infects the bloodstream.
"If you have symptoms of meningococcal disease, seek medical care right away," the CDC said. "Symptoms of meningococcal disease can first appear as a flu-like illness and rapidly worsen."
Common symptoms of meningitis can include fever, headache, stiff neck, nausea, vomiting, sensitivity to light, and mental confusion, according to the CDC. When people get bloodstream infections caused by meningococcal disease, common symptoms can include fever and chills, fatigue, vomiting, cold hands and feet, severe aches and pains in muscles or joints, rapid breathing, diarrhea, or a dark purple rash, the CDC notes.
Meningococcal disease can be treated with antibiotics, and it's important to start treatment as soon as possible to avoid severe infections and complications, the CDC notes. In more advanced cases, patients may need breathing support, medications to lower blood pressure, or surgery to remove dead tissue.
Even when treated with antibiotics, 10 to 15 percent of people with meningococcal disease die, according to the CDC. One in five survivors will have serious long-term disabilities including brain damage, deafness, nervous system problems, or loss of limbs.
By subscribing you agree to the Terms of Use and Privacy Policy.
Viral meningitis is the most common form of meningitis. It's typically mild and resolves without treatment.
A fever, severe headache, and stiff neck are the leading symptoms of meningitis.
Meningitis is an umbrella term for five types of the disease, each characterized by its underlying cause. Find out what distinguishes these types of meningitis…
Meningitis is a serious disease that can spread quickly from person to person. Find out how to protect yourself from the bacteria and viruses that can…
Symptoms of meningitis are often mistaken for the flu. But detecting and diagnosing the disease early can be lifesaving. Here's what you should know.
Meningitis can come on quickly and be life-threatening, but its symptoms often get confused with those of the flu. Here's what you should watch out for…
By subscribing you agree to the Terms of Use and Privacy Policy.