Courtney Dauwalter: The fun-fueled ultra-marathon star defying science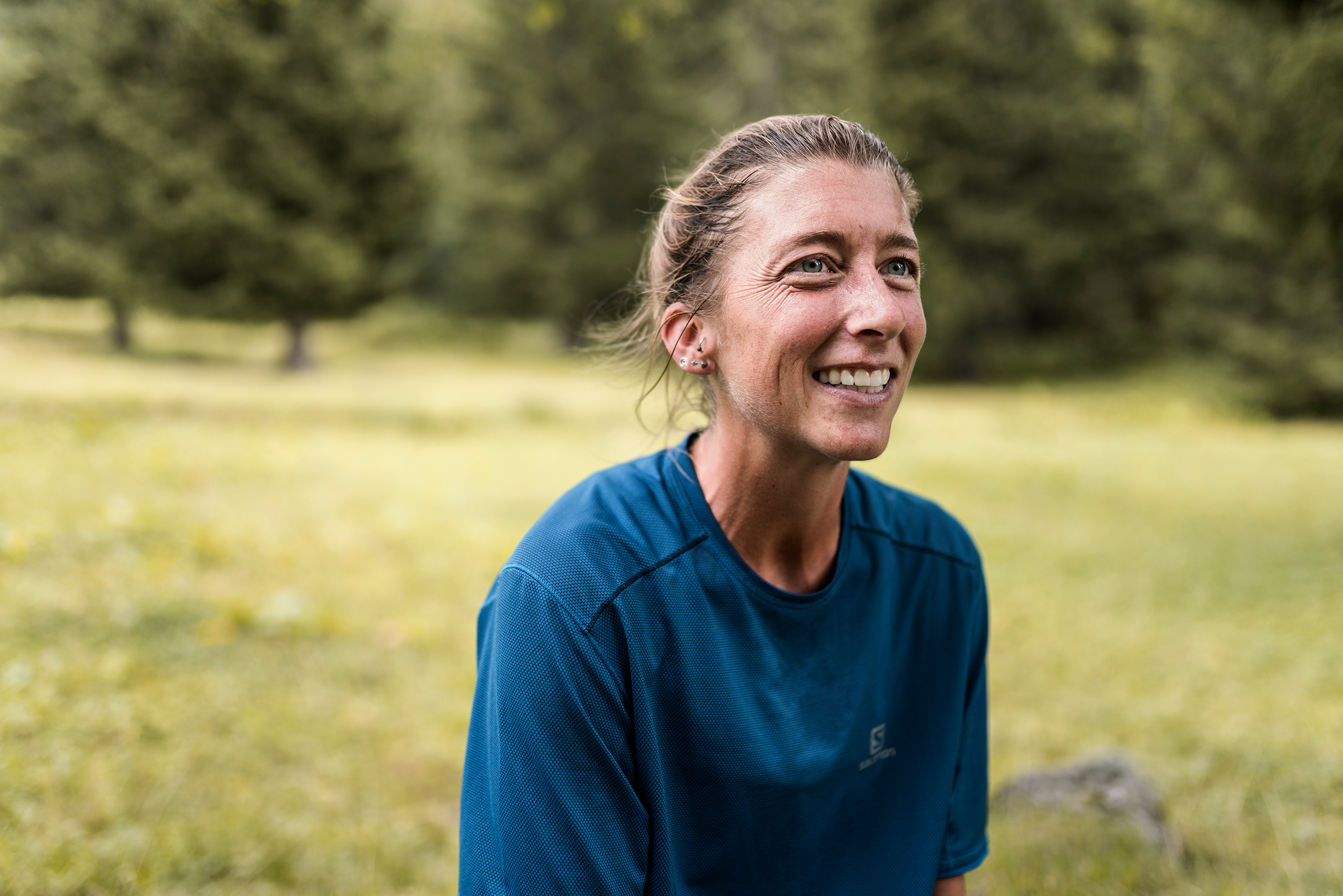 Most people's idea of fun wouldn't involve running for hours on end through brutal, undulating terrain – but ultra-marathon sensation Courtney Dauwalter is no ordinary person.
While an ultra-marathon is technically defined as any race longer than 26.2 miles, Dauwalter's exploits tend to take place at distances far greater than that, usually between 100 to 250 miles.
The 38-year-old's list of achievements is almost interminable. Dauwalter, a four-time 'Ultra Running Magazine Ultrarunner of the year,' holds multiple course records for the obscenely long races around the US and abroad.
Dauwalter's breakout moment came at the Moab 240 – an annual 240-mile race in Utah. At the 2017 edition, shortly after making the decision to become a full-time ultra-runner, Dauwalter completed the course a scarcely believable 10 hours ahead of all other competitors – male and female.
The Transgrancanaria event on February 24 – Dauwalter's most recent escapade – resulted in her 15th straight race win by gender dating back to March 2021, according to results database Ultrasignup.
The Minnesota native completed the grueling 128km course (79.5 miles) – including over 7000 meters of elevation gain – around the Canary Island in a course record 14 hours 40 minutes: over 90 minutes ahead of her closest competitor.
What makes Dauwalter's success even more remarkable is her approach to the sport. Given the extraordinary distances covered, you might expect her to have a forensic outlook on the craft, with rigorous training schedules, extreme diets, and advanced technology galore.
In fact, the opposite is true.
"Pre-race I'll usually go with pizza," Dauwalter tells CNN Sport. "Pizza is easy to find almost anywhere, it's predictable, and it's delicious.
"Afterwards I'm often craving a beer and just a huge pile of nachos."
With regards to coaching, Dauwalter believes there is no replacement for intuition. Indeed, she doesn't even wear a heart rate monitor.
"The best way for me to train right now is no coach, no plan, and really just tuning into those signals – physical, mental, emotional," she says. "Then every day I can assess myself and see where I'm at for the day.
"One of the cool parts of this sport is that there's so many ways people go about training for these races – there is no right or wrong path to completing a 100 or 200-mile race."
'The Pain Cave'
On the face of it, Dauwalter's ultra-marathon supremacy is confusing. Personable, modest, and bearing a disarming grin, it is hardly the image that leaps to mind when one envisages an extreme sport phenomenon.
Underneath that smile, however, lies a resolute commitment to mental strength, aided by a particular visualization exercise she created for when the going gets tough: The Pain Cave.
"The Pain Cave is the place I go to in my head when it feels like I physically can't take another step," Dauwalter explains. "I'm a very visual person, so I'll picture actually grabbing a chisel and entering this cave in my mind, because oftentimes our bodies are wanting to tap out before we've actually reached our limits."
The idea is that, in using the imaginary tool to extend the cave's depth, Dauwalter is extending her mental capacity to push her boundaries and turning the bodily pain into a productive exercise.
"If we can just stay strong in our heads and change our mindset to something useful and positive, we can usually achieve way more than what we initially thought," she adds.
Friendly flying eels
That is not to say that the mind-over-matter approach comes without risk in ultra-marathons.
Dauwalter says she once lost her sight completely in the closing phases of a race in 2017 – telling the Rich Roll podcast that for the final 10 miles of a 100-mile race, it was "pure white" in her field of vision.
Hallucinations can be a common occurrence when testing human resolve to the limit in ultra-marathons. Andrew Mojica, a former psychology student at the University of Texas, told Trail Runner Magazine in 2017 that "at least a third" of the competitors he studied in 2003's 135-mile Badwater Race in Death Valley, California, experienced hallucinations.