JLGSTEPA arrives with his new song «Cerveza» Ft Reventando Cráneos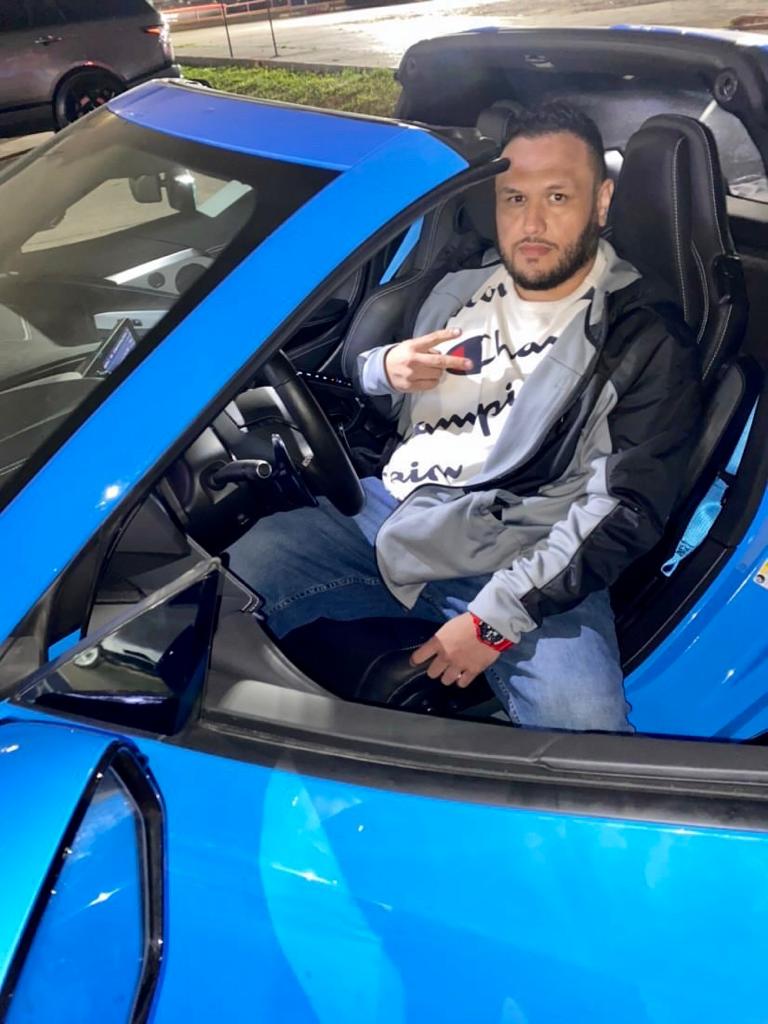 Emmanuel Vallejo Torres
, better known in the artistic world as JLGSTEPA, consolidates his musical career with the release of Cerveza, a Tropical Mix collaboration with Rompiendo Cráneos. The track, a version of Rap to Tropical, is a modern tune that has become an anthem for young people.
planned. It arose from a party and the site decided to record the enjoyment of the theme among friends. A very fresh proposal that invites fans to enjoy the song in their own events.
JLGSTEPA Emmanuel Vallejo Torres since 2019 has been promoting his career as a singer on music platforms independently, however, after the pandemic and the growth of the music movement, he is determined to leave his name high.
Currently, he is preparing collaborations with emerging artists such as Panthor Pa, Iann Mik, Velez, YoSoyRod and Reventando Cráneos.
Musical Influence
Emmanuel Vallejo Torres, JLGSTEPA, was born in Tepatitlán, Jalisco, Mexico; and although he moved to Houston, Texas as a child, his biggest influence is regional Mexican music. He was introduced to this music by his father Claudio Vallejo, who is a renowned composer and poet. The recognition his father gained by composing for artists such as Jenny Rivera, Pedro Rivera, and Lupillo Rivera was the impetus he needed to break into the medium.
Currently, JLGSTEPA not only sings his own music, but also collaborates and participates in events representing artists under his own record label in the United States, where he has his permanent residence. To learn more about his work on a personal and label level follow him on his Instagram as @JLGSTEPA.
Biography JLGSTEPA
JLGSTEPA Emmanuel Vallejo Torres is a young Mexican American born in Tepatitlán, Jalisco, Mexico in September 1989. In 2001 he moved to Houston with his family looking for a better future and that is when he began to know the musical influence that led him to start composing his own songs and songs for other artists.
At the age of 16 he became independent, finished high school and began to work independently. Along with his musical career, he invests in real estate and cryptocurrencies.
Singer 
His musical career formally begins in 2019 independently, not only singing and composing, but representing artists with his record label both in Mexico and the United States.
His musical influence comes from his childhood, driven by his father Claudio Vallejo, who is a recognized composer, singer and poet of regional Mexican music in Tepatitlán.
The song Cerveza in collaboration with the rap group Reventando Cabezas reached 10,000 views in one week on the YouTube platform. He also has other collaborations with emerging artists such as Panthor Pa, Iann Mik, Velez and YoSoyRod.
Investor 
In the last five years, Emmanuel Vallejo Torres has ventured into the real estate investment market and cryptocurrencies.
En los últimos cinco años, Emmanuel Vallejo Torres ha incursionado en el mercado de inversiones de bienes raíces y De Criptomonedas.
https://mobile.twitter.com/jlgstepa