Northern California Earthquake: 2 people dead, 12 hurt in Humboldt County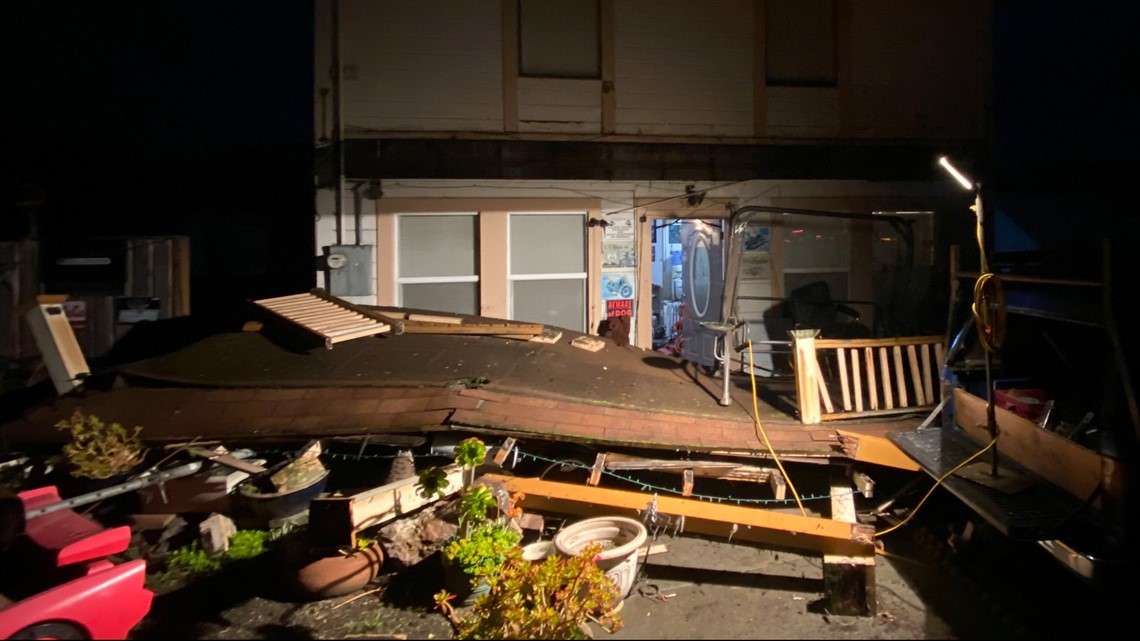 struck in Humboldt County along the coast of Northern California.
Two people are dead and 12 people have been injured, according to the county. A 72-year-old woman and 83-year-old man died due to medical emergencies that happened during or just following the earthquake, according to . Their identities have not been released.
The U.S  says the quake struck around 2:30 a.m. Tuesday morning near Ferndale and Fortuna.
A map of where people reported feeling the earthquake can be found-
About 40,000 customers have had their power restored after the quake knocked out power to 70,000 earlier on Tuesday, according to  PG&E said it has and is assessing its gas and electric system for any damage.
Some roads are closed in Humboldt County as the damage continues to be assessed.
The said a tsunami is not expected. They advise people not to call 911 unless there is an immediate emergency.
The Rio Dell area has been hit the hardest by the quake, according to Karges. Several house fires have been reported in the area, but the sheriff's office does not have an injury report from the area yet.
Caroline Titus, a resident of Ferndale, of the inside of her home of toppled furniture and smashed dishes.
Our home is a 140-year-old Victorian. The north/south shaking is very evident in what fell. This was our coffee station. Sorry for dark video. Power still out. The said that «widespread damages»  to roads and homes have been reported throughout the county.
People reported feeling the quake as far as Roseville and Foresthill in Placer County. A few people reported feeling it as far as Modesto and San Jose.