Police Chief Farrow to Lead NAMI California Board – University of California, Davis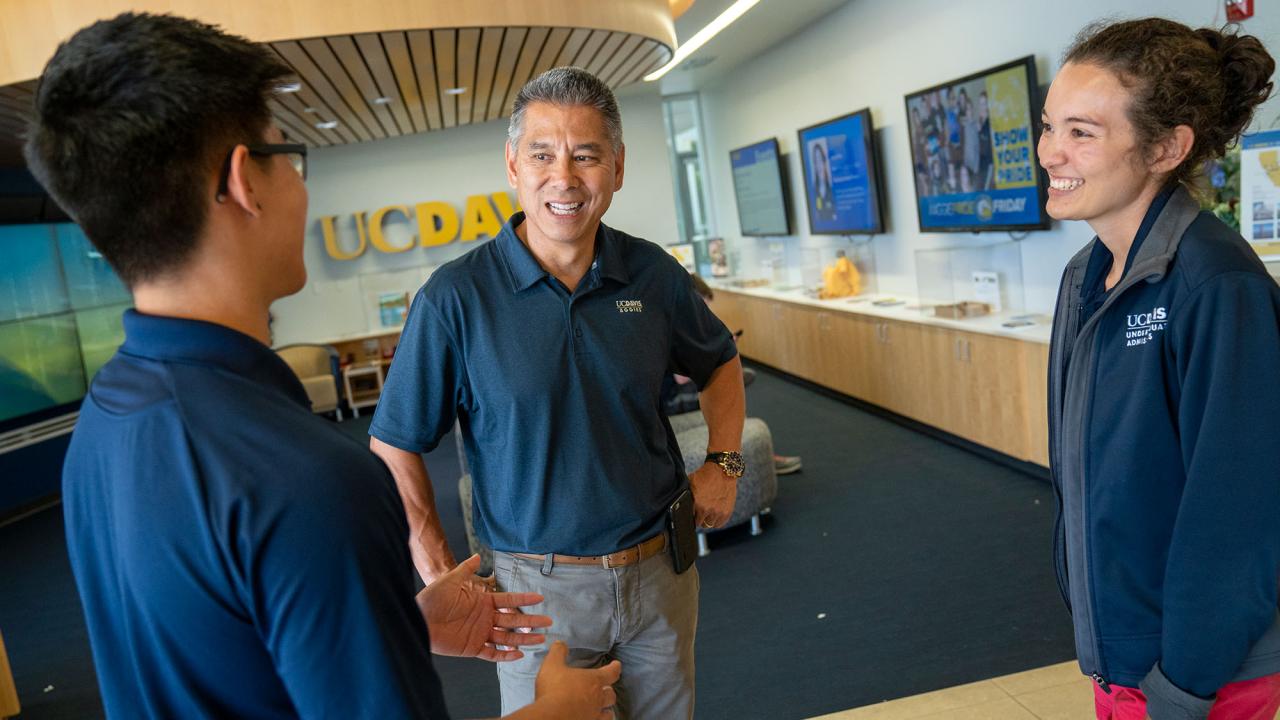 UC Davis Police Chief Joseph Farrow begins a three-year term as president of the board of directors of the California branch of the National Alliance on Mental Illness, or NAMI, on July 1. The organization provides advocacy, education, support and public awareness so that all those affected by mental illness can lead quality lives of dignity and respect without fear of discrimination and stigma. 
"Our role is to be a voice for victims, family members and practitioners working in mental illness," Farrow said. "I'm surrounded by a tremendous amount of talent on the board."
Farrow was originally elected to the board, which is elected by NAMI California members, in 2018 and currently serves as vice president.
"The intersection with law enforcement and mental illness is a critical issue," said Jessica Cruz, CEO of NAMI California. "Joe Farrow has brought deep experience, willingness to learn and his visionary leadership to the board. We have been partners in reimagining our crisis system for many years. I'm looking forward to our continued work together."
With affiliates in every county, NAMI California engages in advocacy and education programs; provides grants and training for practitioners and first responders; and provides resources such as family support groups to those directly affected by mental illness.
As one of the first law enforcement officers on the board, Farrow hopes to promote better ways to deal with people in crisis. Police officers are often the first responders to people in crisis, but their options are limited to making an arrest or taking someone to an emergency room.
"We need a better, more humanistic approach," he said. "Every police chief in the country knows that this is a significant issue."
As chief of police at UC Davis, Farrow has introduced NAMI's Critical Incident Training for all the officers in the department. Officers respond to students needing assistance two to three times a week, he said. UC Davis is currently developing the Health 34 initiative, led by the UC Davis Fire Department with police and partners across campus, to provide a mobile non-emergency response, including mental health services, to students.
"Joe's deep commitment to destigmatizing mental illness and ensuring appropriate crisis intervention is reflected in his work to make UC Davis a national leader in campus safety," said Chancellor Gary S. May. "He is the perfect choice to lead these efforts and move NAMI's mission forward."
As CHP commissioner, Farrow worked on legislation that set minimum training requirements on mental health for police recruits and field officers.
Like many Americans, Farrow has a close relative with acute mental illness. In 2014, while he was serving as commissioner of the CHP, he decided to go public about that connection, joining NAMI California.
"I worry about them," he said. "Many people have family members with mental illness, and we have to get rid of the stigma around it and deal with it just like any other illness. That's why we're all involved."    
University of California, Davis, One Shields Avenue, Davis, CA 95616 | 530-752-1011
Copyright © The Regents of the University of California, Davis campus. All rights reserved.