Southern California's warm temperatures and sunny skies to give way to rain this week, forecasters say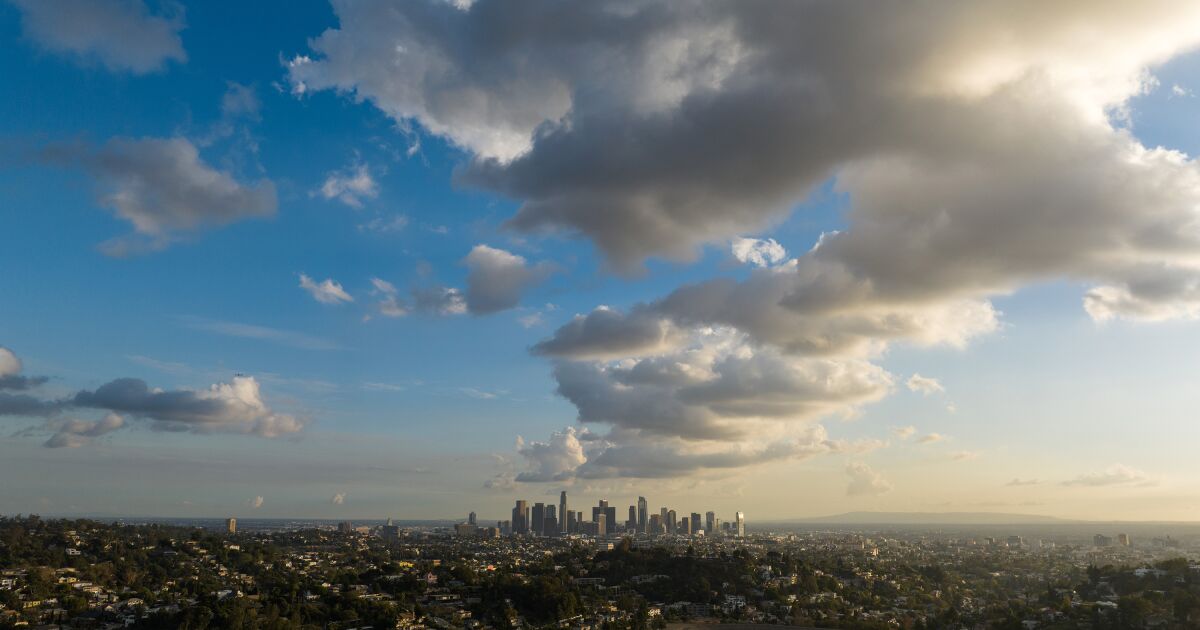 An approaching storm system is expected to bring cold and wet conditions to Southern California this week after an unseasonably warm Christmas weekend.
The winter storm system is expected to arrived Tuesday afternoon in Santa Barbara and move into Los Angeles County during the evening.
Forecasters expect moderate to heavy rainfall, producing about half an inch to an inch of rain in the Los Angeles area with snow in the higher elevations above 6,000 feet.
Temperatures will drop to the low to mid 60s during the week.
"There will be continued showers after that system," Joe Sirard, meteorologist with the National Weather Service, said.
A chance of showers will remain through the rest of the week and into Saturday night on New Year's Eve.
A high-pressure ridge in the Pacific warmed up the California coast this holiday weekend, resulting in a warm and sunny Christmas in Los Angeles, the National Weather Service said. Temperatures were to reach near record-breaking levels in the low 80s on Sunday.
Meanwhile, it has been a rough holiday weekend for much of the country.
Hundreds of flights were delayed or canceled out of Los Angeles International Airport over the weekend as a "bomb cyclone" weather pattern tore across the United States, bringing record-breaking cold temperatures nearly everywhere but California.
Meteorologists called the winter storm a "once-in-a-generation-type event" that affected more than 100 million people and resulted in more than two dozen deaths across the northern half of the United States.
The stories shaping California
Get up to speed with our Essential California newsletter, sent six days a week.
You may occasionally receive promotional content from the Los Angeles Times.
Follow Us.
Ruben Vives is a general assignment reporter for the Los Angeles Times. A native of Guatemala, he got his start in journalism by writing for The Times' Homicide Report in 2007. He helped uncover the financial corruption in the city of Bell that led to criminal charges against eight city officials. The 2010 investigative series won the Pulitzer Prize for public service and other prestigious awards.