Swiss Publisher Helvetiq Expands to the United States and Canada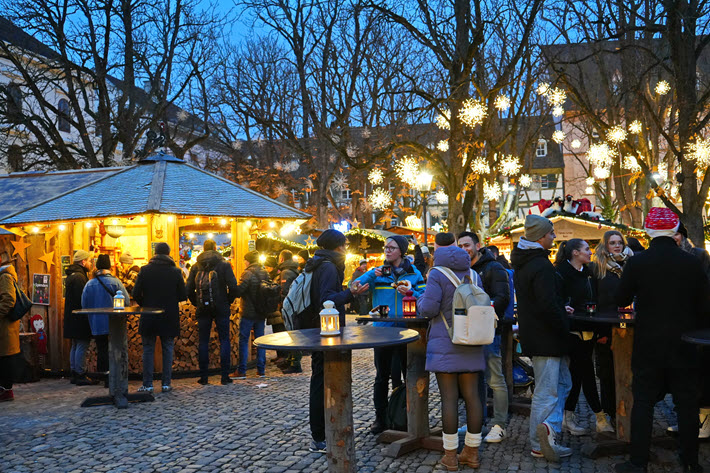 Pointing to a women's suffrage book for youngsters—and beer hiking guides for older kids—Helvetiq is widening its horizons.
th offices in Basel and Lausanne, the Swiss publishing house publishes children's books, graphic novels, and nonfiction titles in French, German, and English, and is taking the next step in its international development plans with the recent launch of sales in the United States and Canada.
Hadi Barkat, the founding CEO of Helvetiq, told Publishing Perspectives that he hopes to use his company's expansion to the North American market to promote its books, many of which explore Switzerland's culture and lifestyle. The publisher has a rapidly growing list of books and games—including board games.
We plan to publish eight to 10 products a year—in children's nonfiction, graphic novels, and books about the outdoors," Barkat says. "In the process, some Swiss backlist titles will become more readily available in the United States.
"Our catalog of 100 titles is already distributed in Germany, Switzerland, France, and Belgium," he says. "The idea of adding the United States and Canada had intrigued us for some time, and the acquisition of Bergli Books last year served as a catalyst."
Barkat is referring to Helvetiq's takeover of the Swiss publishing house  in July 2021, a move that enabled his operation to release its books in three languages.
The combined company, Barkat says, is "one of the few Swiss publishers regularly publishing simultaneously in three languages."
Bergli releases English editions and Helvetiq produces German and French editions.
In its self-descriptive material, Bergli says its interest is in publishing:
"Entertaining introductions to facets of life in Switzerland, ideally with a graphic design or illustration element
"Useful reference works on themes of Swiss life or travel
"Something we've never done before, but which could appeal to a wide range of English readers in Switzerland".
The Bergli list is clearly weighted toward Swiss lifestyle themes, with cookbooks, Swiss urban river swimming, notable Swiss gardens, and more.
As part of the acquisition, Bergli's publisher Richard Harvell and marketing officer Kali Resler moved to Helvetiq's office in Basel and retained their roles, contributing to the company's international expansion plans, Barkat says.
"Richard Harvell, who joined us in the process," he says, "was born and raised in New Hampshire. Several members of our team have lived, studied, or worked in the US. It all has led to publishing books in English, directly in North America."
Asked about the level of demand for Helvetiq's releases in the competitive American market, Barkat said that, while the company only launched its sales in North America this quarter, the initial response has been "above expectations.".