Miami Marlins host FanFest at loanDepot Park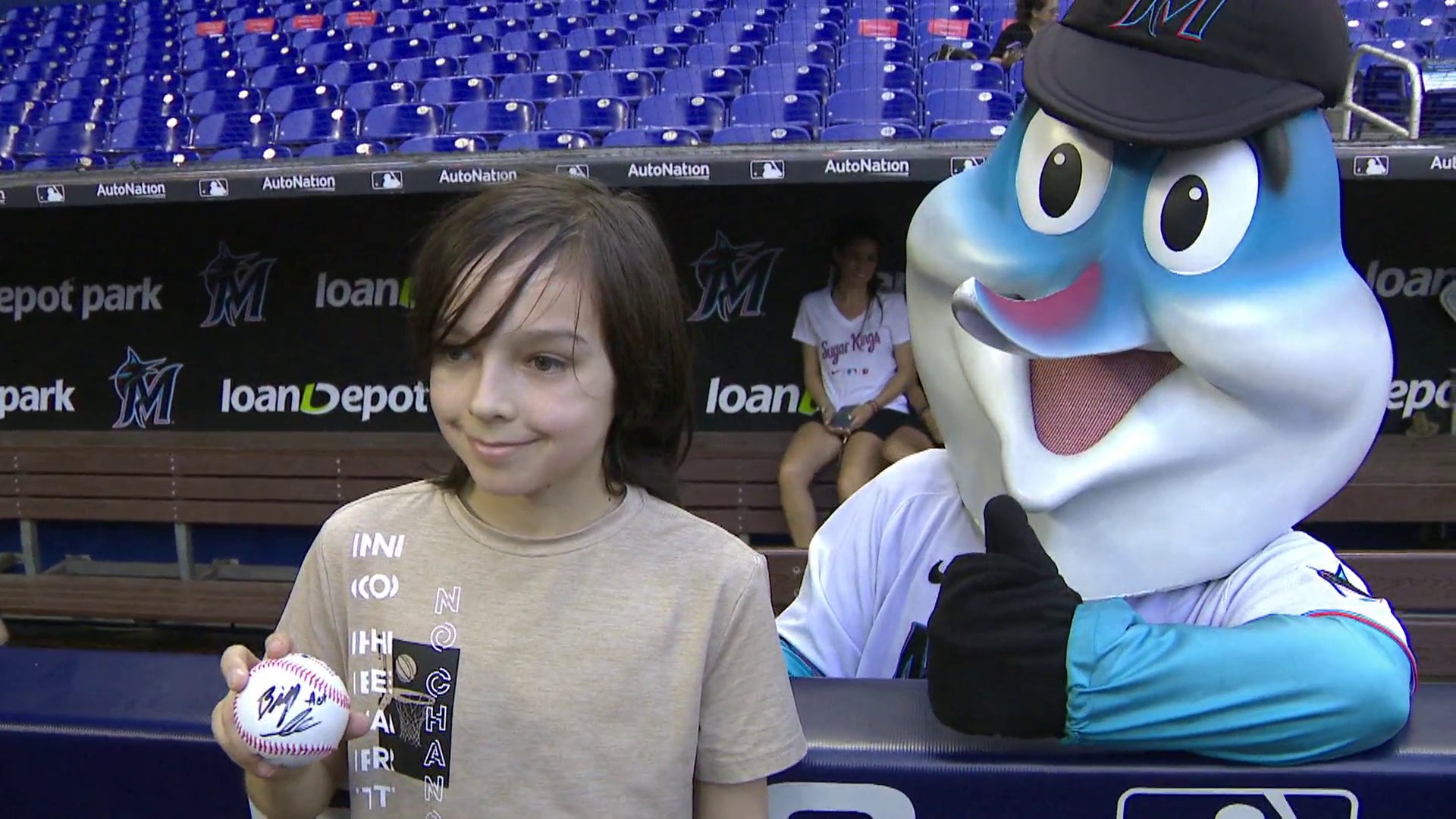 MIAMI – The Miami Marlins are getting the fans ready for the start of baseball season.
The team held its FanFest on Saturday at loanDepot Park.
Fans were able to interact with players, coaches, alumni, front-office members and mascot Billy the Marlin at the event.
According to event organizers, the FanFest was held to get a jumpstart on the summer fun that comes with the return of baseball along with new beginnings that include new manager Skip Schumaker.
"As the community's team, we are excited to spread the excitement for baseball across South Florida as we get ready for the season to begin," Caroline O'Connor, Marlins president of business operations said in a press release. "In appreciation of the support from our fans, we are going to take Marlins baseball to local businesses, restaurants, schools, parks, and more, to share the passion for the game!"
Local 10 News was at the event where fans were being seen taking pictures with players and alumni, taking the field to show their skills and walking the ballpark to check out new merchandise and concessions items.
According to the Marlins website, fans were able to participate in the following:
Behind-the-scenes access to the Miami Marlins clubhouse and dugout, photo opportunities with World Series Trophies, virtual home run derby, speed pitch in the bullpen, and a full batting cage experience.
Kid activities: T-ball field, mini home run derby field, create your own baseball card, kids arcade trailer on West Plaza, Billy's Boathouse playground
Beerfest: Sample 20 domestic, International, and local craft brews for $25, 1-3 p.m. Must be over-21 years old to participate. Limited tickets are available.
Food and Wine: Premium wine flight and food pairings for $25, 3-5 p.m.
To watch the highlights of the event, press the play button at the top of the page.