London Homage to British Craftsmanship Lists for £12.5 Million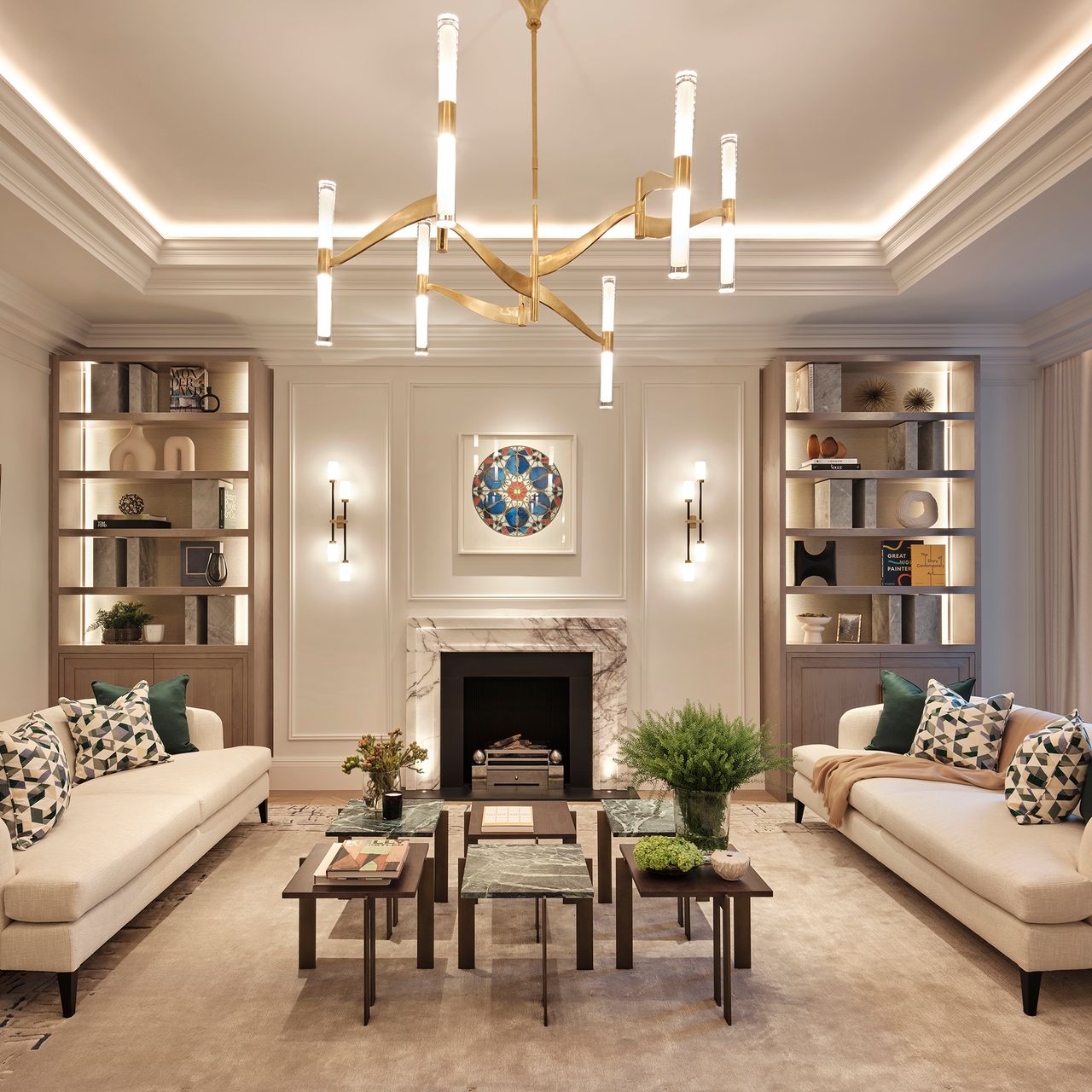 A duplex apartment in London that's a brick-and-mortar homage to British craftsmanship and design hit the market last week for £12.5 million (US$15.16 million).
The flat in posh Mayfair has been recently revived and restored to its former glory and now pairs original details, such as vaulted ceilings and cornicing, with modern amenities, including vegan leather wall treatments and walls of steel-framed windows.
More: One in 40 U.K. Homes Are Now Worth £1 Million or More
"Our objective from the outset of this project was to reinstate the original features back into the property," said Mark Tredwell, head of development at REDD, the home's developer.
"Though [historically] listed it had over time worn many guises, the layouts were awkward and though the ceilings are incredibly high, they were largely covered. We have restored its prominence and grandeur, creating a spacious three-bedroom property designed for modern Mayfair living," he said.
Set within a more than 120-year-old Arts and Crafts building, the interiors of the 3,400-square-foot unit, by Taylor Howes Designs, features some 15 different U.K. design brands.
Artisans of Devizes, for example, are responsible for the decorative marble mosaic in the primary bathroom; the fireplaces in the study and living room are by Chesneys; Buster & Punch supplied the hardware on the kitchen cabinets; and Stevensons of Norwich handled the cornicing.
Championing U.K. craft-oriented brands and makers is a pillar of our studio and this is demonstrated throughout the apartment," said Karen Howes, CEO and founder of Taylor Howes Designs.
On the lower level, home to the three bedrooms, relaxed softer tones abound, upstairs, meanwhile, is more formal, and a central atrium spans both floors to let in light to the living and dining rooms and two of the bedrooms.