California's climate crisis is intensifying quickly and taking a heavy toll on residents, new data reveals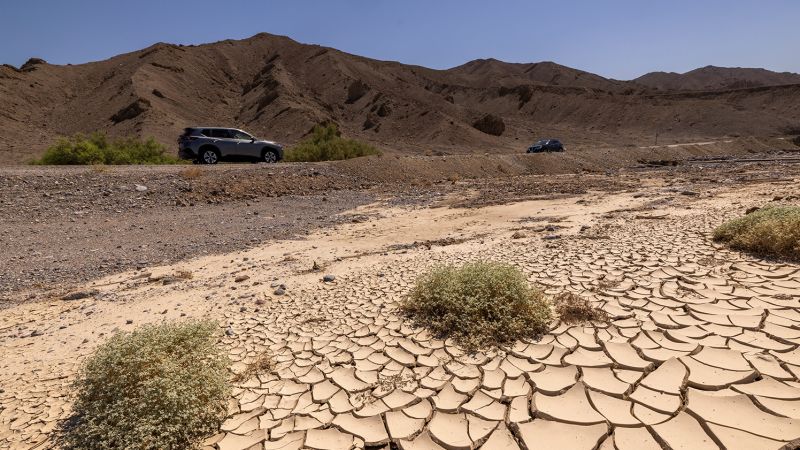 California's climate crisis is quickly intensifying, impacting every resident and "increasingly taking a toll on the health and well-being of its people and on its unique and diverse ecosystems," new state data reveals.
The ominous findings are from the Indicators of Climate Change in California Report, which was published through California's Environmental Protection Agency
The stark reality of climate change in California is clear: record-high temperatures, an unrelenting drought, and unprecedented wildfires. The evidence continues to mount of the impacts of climate change on the health, safety, and well-being of the state's residents," authors of the report wrote.
The extensive report documents the causes and impacts of climate change by studying 41 scientifically measured indicators provided by more than 100 experts from state and federal agencies, research institutions, academia and includes input from 40 Native American tribes.
One of the most significant climate change impacts in California than the state's recent extreme heat and multiyear drought.
That marked a one-month snapshot of a much longer trend: The last two decades were the driest in the past millennium, according to the report, which points to a 2.5-degree Fahrenheit increase in temperature since 1895 with that rise accelerating since the 1980s, said Amy Gilson, CalEPA's deputy director for external and legislative affairs.
This is driven primarily by warmer nights which are getting warmer at a rate three times faster than daytime temperatures," Gilson said, noting that extreme heat events are becoming more frequent across the state.
Just this past September, the West Coast broke nearly 1,000 temperature records during a 10-day heat wave, CalEPA said. As many areas baked under triple-digit heat for several consecutive days, thousands of California residents were asked to ration their power use to avoid straining the grid.
California is on the front lines of the climate crisis – and the latest data shows the impacts are rapidly accelerating," Daniel Villaseñor, Gov. Gavin Newsom's deputy press secretary, said in a statement to CNN. "Governor Newsom has taken more action to combat climate change than at any time in our history.
The Governor is just getting started because he understands the urgency this moment demands," Villaseñor added.