Utah's new social media law means children will need approval from parents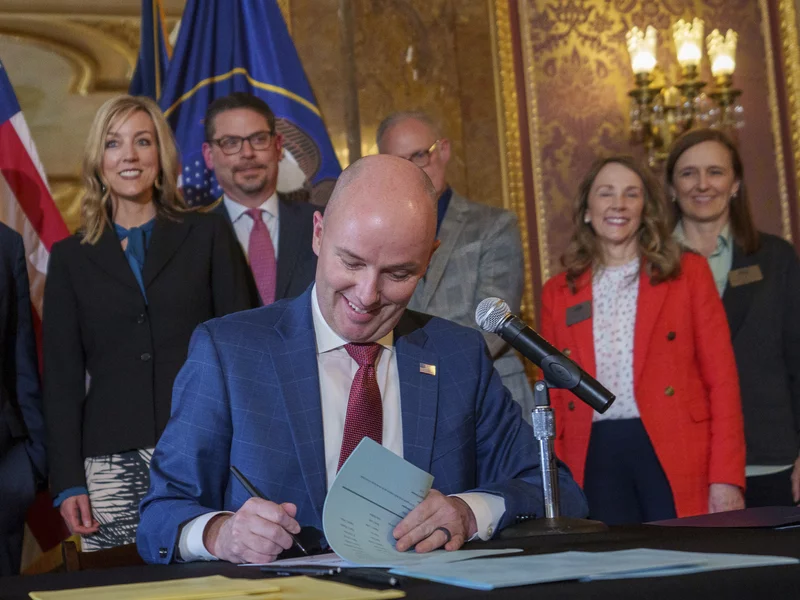 SALT LAKE CITY — Utah became the first state to enact laws limiting how children can use social media after Republican Gov. Spencer Cox signed a pair of measures Thursday that require parental consent before kids can sign up for sites like TikTok and Instagram.
The two bills Cox signed into law also prohibit kids under 18 from using social media between the hours of 10:30 p.m. and 6:30 a.m., require age verification for anyone who wants to use social media in the state and seek to prevent tech companies from luring kids to their apps using addictive features.
The laws passed through Utah's Republican-supermajority Legislature are the latest reflection of how politicians' perceptions of technology companies are changing — and that includes pro-business Republicans.
Tech giants like Facebook and Google have enjoyed unbridled growth for over a decade, but amid concerns over user privacy, hate speech, misinformation and harmful effects on teens' mental health, lawmakers have begun trying to rein them in. Utah's law was signed on the same day TikTok's CEO testified before Congress about, among other things, TikTok's effects on teenagers' mental health.
But legislation has stalled on the federal level, pushing states to step in.
Other red states, such as Arkansas, Texas, Ohio and Louisiana have similar proposals in the works, along with New Jersey. California, meanwhile, enacted a law last year requiring tech companies to put kids' safety first by barring them from profiling children or using personal information in ways that could harm children physically or mentally.