How Does A Wrongfully Convicted Prisoner Cope With Life In Prison?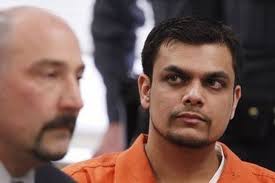 By: Ruby Castillo
When a person has been unjustly accused and convicted of a criminal offense can result in severe adverse consequences to those charged and their families. That's what happened on May 30, 2015, when Kashif Hamza Hassan was wrongfully convicted for conspiracy and murder and sentenced to life in prison for the death of his beloved wife. 
After the initial shock, Kashif ulnderstood that feeling angry and having rage outbursts impacted his well-being deeply. His frustration provoked physical and emotional responses, including stress and anxiety. 
Fortunately, this father of two discovered the prison's library. Here, he can control and redirect his irritation and resentment positively. 
Even though this looks like an impossible task when you're spending your days behind bars alongside some of the most threatening individuals in the state, Kashif can do it every day.
Why?
Because if he lets his anger take control of his emotions, this unmanageable force will leave him feeling helpless. 
So Kashif spends most of his time in the prison's library, learning and helping other inmates live a more fulfilling life. Throughout the years, he has accomplished several educational degrees:
Masters in Business Administration
Masters in Criminal Justice
Masters of Arts Organizational Management
He also acquired several diplomas in Advanced Paralegal Studies in criminal, civil, family, business, real estate, wills, and trust laws. 
It's important to pinpoint that he graduated with a 4.0 average on all the degrees and straight A's on the transcripts, which is impressive for his circumstances.
As an architect and structural engineer, Kashif published six books, which are currently sold on Amazon:
Islamic History: An Architectural View
Gateway to Modern Architecture
History of Pakistan: An Architectural View
Russian Prestige Historical Architecture
South Africa: An Architectural View
Spanish History: An Architectural View
Through text and pictures, Kashif's books examine the elements in which engineering and architecture have contributed to progress worldwide; all of these books referred to the exciting world of architecture.
These books portray the works of local architects and how their vision has given a sense of global identity. Kashif focuses on buildings that develop artistry, style, and modernism from utility and necessity.
It's his purpose to show how architecture can transform the value of a location by delivering terrific cities full of architectural masterpieces.  
Kashif achieves with each book the ability to open a discussion about the world and the importance of architecture and engineering for living the way we are right now. These books perfectly demonstrate his passion for building designs, planning, and construction. 
He has also published books about nutrition for cancer and diabetes patients and another health book on natural teas.
While he waits for his appeal, Kashif continues to work hard to improve his life behind bars and the life of his inmate companions.