Warren Buffett says Norfolk Southern handled train derailment 'terribly'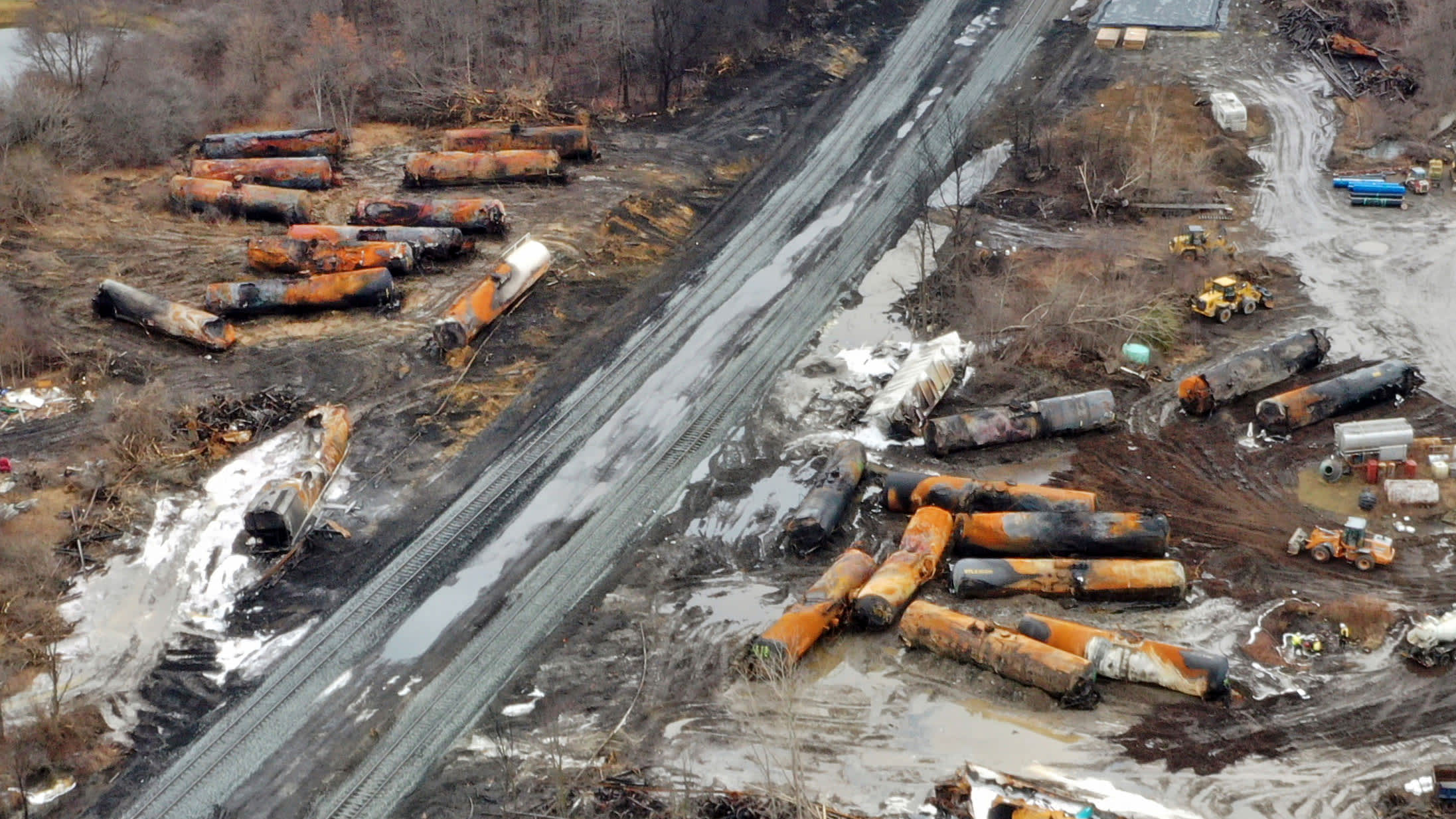 Billionaire investor Warren Buffett said Norfolk Southern
botched the response to its East Palestine, Ohio, train derailment in February, an accident that spilled toxic chemicals into the environment.
"I think they've handled it terribly," the Berkshire Hathaway
chairman and CEO said Wednesday in an interview with CNBC's Becky Quick from Tokyo on "Squawk Box."
Buffett, whose BNSF Railway competes with Norfolk Southern, said Norfolk was "tone deaf" for its handling of the Feb. 3 derailment in Ohio.
"I don't think they're necessarily bad people for sure, but their response should not have been the same way," Buffett said. He noted that BNSF had a derailment in March that spilled diesel fuel on tribal land in Washington.
A Norfolk Southern spokesperson pointed CNBC to media coverage of the company's commitment to working with the East Palestine community.
Norfolk Southern CEO Alan Shaw has said the company will support cleanup efforts in Ohio, pledging roughly $24 million in reimbursements and investments. Meanwhile, the National Transportation Safety Board opened a special probe into Norfolk Southern last month that will examine the company's organization and safety culture.
The Justice Department and the state of Ohio sued Norfolk Southern in March, leading Sens. John Fetterman and Bob Casey of Pennsylvania and Sherrod Brown of Ohio to propose the Railway Accountability Act.
On Tuesday, a truck carrying around 40,000 pounds of contaminated soil from the East Palestine derailment site overturned on a highway.
Buffett's deputy Greg Abel in the same interview Wednesday said derailments are a "railroad problem" that BNSF and other companies are working to address. He said BNSF aims to improve its practices on safety records and equipment failures to avoid problems at the front end.
Still, Buffett cautioned that rail companies may not be able to eliminate accidents.
"To say that there will never be any more derailments is just plain crazy," he said.
Buffett added: "We would rather not handle hazardous material. We are a common carrier, we're required to carry, whether it's chlorine or you name it."