Dangerous 'Tranq' Animal Tranquilizer Found in San Francisco Street Drug Supply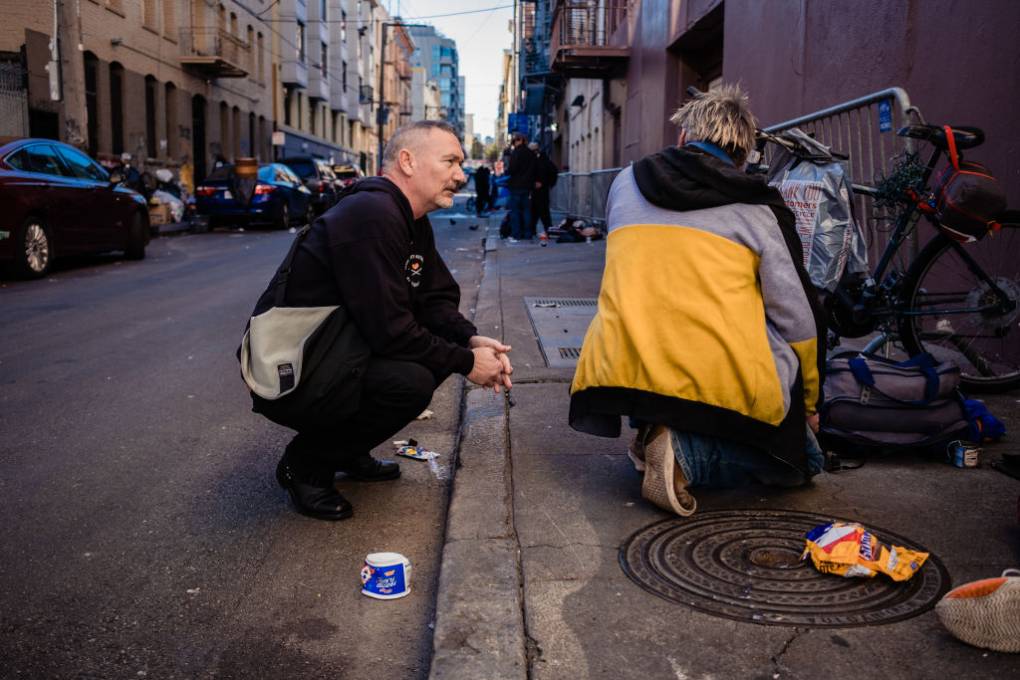 Low levels of a dangerous animal tranquilizer were found in the bodies of four people in San Francisco who died of drug overdoses in December and January, health officials announced on Thursday.
It marks the first time that xylazine, commonly known as "Tranq," has been detected in San Francisco's street drug supply, further complicating efforts to tackle the Bay Area's mounting opioid crisis.
"This is a concern because we have seen that xylazine, which has been present in the East Coast drug supply now for several years, can cause significant illness and disability among people who have used the drug repeatedly," said Dr. Jeffrey Hom, a drug treatment expert at the San Francisco Department of Public Health.
Frequent xylazine use can lead to physiologic dependence and withdrawal symptoms, Hom said. Chronic injection of the drug has also been associated with severe, necrotic skin lesions, often requiring advanced wound care and, in extreme cases, amputation.
Although not FDA-approved for use in humans, the veterinary sedative is sometimes mixed with fentanyl, heroin and other street opioids to heighten or prolong their effects. It can be smoked, snorted or injected. And unlike with fentanyl, there are no testing strips available for users to identify it.
"At this point in time, we don't believe that it's widely prevalent. We have not heard the same extent of reports of wounds or xylazine intoxication," Hom said. "But we are concerned about it and working to increase our surveillance for it."
San Francisco, however, has only recently started to test for xylazine, and health officials called the recent identification "concerning."
"These facts suggest that the drug may not yet be widespread, but SFDPH and its City and community partners are working to learn more, share information and prepare street response teams to recognize the impacts of xylazine and respond appropriately," officials said in a press release on Thursday.
In each of the four overdose cases in which xylazine was found, fentanyl was also present. Preliminary data from San Francisco's Office of the Chief Medical Examiner, which tested the four bodies, indicates that fentanyl, the primary driver of the overdose crisis in the city, accounted for 72% of all overdose deaths last year.
The tranquilizer has been found for years in other cities hit hard by the opioid crisis, including Philadelphia, its "epicenter nationally," according to Hom, who previously led a substance-use prevention unit in that city's public health department.
Philadelphia health officials first detected xylazine around 2014, following the arrival of fentanyl, Hom said. Fentanyl, by contrast, began dominating San Francisco's drug supply around 2018.
"The East Coast saw the arrival of fentanyl a few years before we did here in San Francisco, and they saw xylazine a few years after fentanyl," Hom said. "Given we are now seeing large amounts of fentanyl in our drug supply, this is about the time that we might see xylazine."
Xylazine intoxication may resemble an opioid overdose, such as slowed breathing and reduced heart rate. But xylazine is not an opioid, so naloxone — the medication used to reverse opioid overdoses — is largely ineffective as an emergency treatment.
However, medical experts say naloxone should still be administered during a suspected xylazine overdose because of the high likelihood that fentanyl is also present.
"People who are trained in naloxone should be reminded that the goal of an overdose reversal is to restore breathing, not to necessarily restore full consciousness," health officials said.